LUSH and All Out Team Up for Equality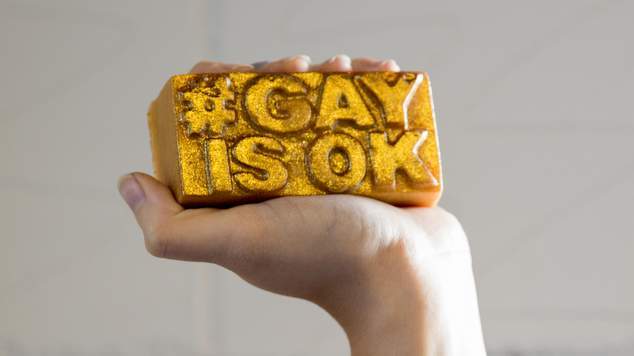 LUSH, ethical cosmetic company, are joining forces with All Out to launch a campaign to support global LGBT communities. LUSH will be stocking a golden bar of soap emblazoned with their campaign hashtag, #GayIsOK.
LUSH staff will be asking customers to answer the question, "What if your love was illegal?" and encouraging patrons to take in-store selfies with the fundraising soap. The $7.50 bar is scented with the company's 'Love' fragrance, with proceeds being directed to All Out, a global organisation which promotes international equality.
LUSH's desired goal of $500,000 (AUD) will be allocated to All Out for re-distribution to the community. $100,000 of which for All Out's own campaigns, while the rest will be made available for LGBT groups to apply for in the form of $20,000 grants.
LUSH highlight that these promotional soaps are not legally able to be sold in over 100 of their stores, due to discriminatory legislation in the area. LUSH hope this campaign will help to end such discrimination, protect all types of family and allow people to express themselves freely.
#GayIsOK, launching globally from 25th June – 5th July, 2015. For further information or to get involved, visit lush.com.au or allout.org
OiP Staff