Michael McCormack remains as Nationals leader following leadership spill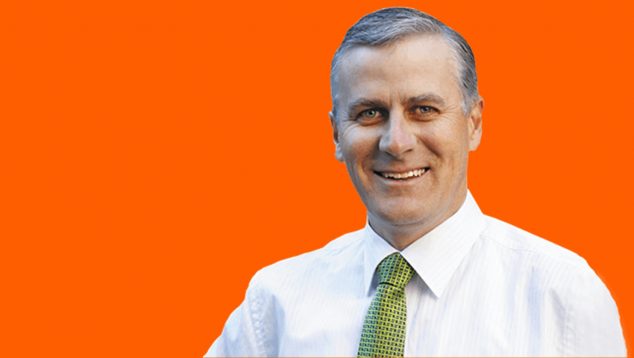 Michael McCormack is remaining as leader of the Nationals after seeing off a challenge from former leader Barnaby Joyce.
McCormack was announced as the party leader this morning, his new deputy is David Littleproud. The leadership spill followed the resignation of Senator Bridget McKenzie from cabinet and the deputy position following her involvement in the 'sports rorts' affair.
McCormack told the media her continued to look forward to working with challenger Barnaby Joyce as part of a unified team.
"Never, never before has there been such an important time for The National Party to continue the representation that we've done for a hundred years." McCormack said.
"The challenge is there, of course with the fires, the ongoing drought, I commend David Littleproud as the newly elected deputy leader for the role he has played during this very troubling summer, in drought, in bushfires, and everything else that has beset regional Australia."
While McCormack saw off the challenge from former leader Barnaby Joyce, Littleproud gained the support of his colleagues over Keith Pitt and David Gillespie who had also stood for the deputy leader role.
McCormack chastised the media for publishing stories speculating on the leadership of the party.
"We've had way too much media speculation, way too much speculation in general about the leadership role, it's time to put all that to the bed." McCormack said.
The Nationals leader, who is a former journalist and editor, said the media should cease reporting stories from unattributed sources.
"Sometimes there has been media speculation heightened only by stories, that were quite frankly, untrue." McCormack said suggesting that unless people were willing to put their name to their comments they should not be published.
"I've always been upfront, if ever I've said anything to a journalist I've asked them to put my name to it. That's the way I am, and that's the way I think that we need to go forward from here." McCormack said.
McCormack said he did not expect Barnaby Joyce to challenge him again for the leadership saying they had shaken hands are were moving on.
OIP Staff
---