Minnie Driver desperately wants her character to return to 'Will and Grace'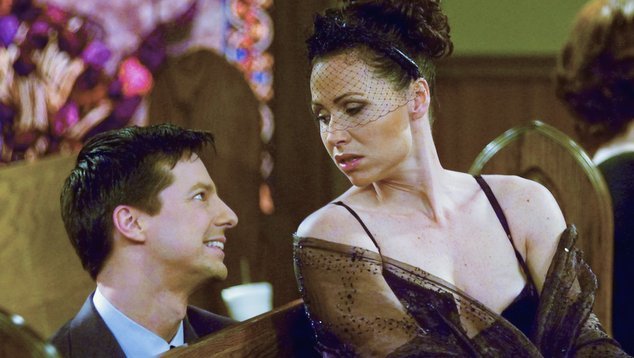 Actress Minnie Driver is desperately hoping the writers of Will and Grace will find a way to include her character Lorraine Finster is the show's new season.
The popular sitcom is returning to television after a 12 year hiatus with all of the original cast. Driver appeared in six episodes of the show across two seasons. She played Lorraine Finster, the mistress of Karen Walker's late husband. Later Karen, played by Megan Mullally, married Lorraine's father and became her stepmother.
"I will die if I'm not in the 'Will & Grace' reboot," the actress declared in a recent interview, "My head will explode in front of Universal Studios."
Driver's currently staring in another sitcom Speechless, but she still really wants to be part of the Will and Grace experience.
"There's nothing I wouldn't do," Driver said of what she'd like to see her character do if she were to return. "I'd do anything … there's nowhere Lorraine Finster couldn't have gone. She could be marrying Prince Harry. Let's say she's marrying Prince Harry!" Driver said while speaking to The Los Angeles Times.
The British actor first appeared on our screens with small parts in popular television shows including Casualty, Lovejoy and The House of Elliot.
Her big break came with her lead role in the film Circle of Friends. She went on to appear in a number of big box office hits including GoldenEye, Hard Rain, Sleepers and Big Night.
Driver received a Oscar nomination for Best Supporting Actress for her role in the film Good Will Hunting. In recent years she's starred in a number of TV series including The Riches and the television adaptation of About a Boy. 
OIP Staff