Neneh Cherry Delivers Stand Out Show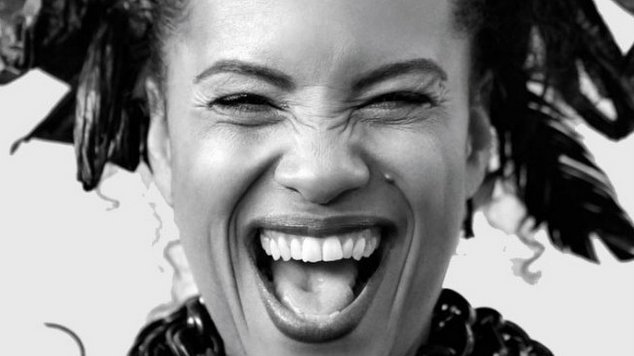 Neneh Cherry has had a long musical career and last night she joked that it seemed like it had taken her 30 years to get to Australia.
"It's great place to be in life, when the best things are still ahead of you." noted the singer as she played in Perth for the first time.
Despite having a career of material to draw upon Cherry was here to promote her recent collaborative album with British duo Rocketnumbernine.
'Blank Project' is only Cherry's fourth album, released last year it came 18 years after her last solo record.
During this time though Cherry has been a prolific collaborator releasing a covers album with jazz band The Thing, collaborating with her daughter in band called CirKus, she deliviered a chilled out version of Guns and Roses' 'Sweet Child of Mine' with British band Akasha, teamed up with brother Eagle Eye Cherry, and appeared a stack of other artists' recordings.
Add this to three additional alums of solo material, and Cherry could have been slamming out the hits to an appreciative crowd.
Her decision to focus largely on her latest material may have put some of the crowd offside, especially those desperately calling out to hear the gazillion-selling '7 Seconds', but she won the audience over with an energetic performance of captivating music.
Cherry appeared on stage in a short onesie made of frayed denim, with an over-sized necklace and white gym boots. Despite being a week short of her 51st birthday the singer looked youthful and full of sass and punk attitude.
Throughout out the show Cherry danced continuously and delivered full on vocals and speedy raps, showing that she has some serious performance style.
Working her way through the percussion heavy tracks of her latest work Neneh Cherry and rocketnumbernine delivered key tracks from her latest record including 'Spit Three Times', '422' and 'Naked' with it's marching beat and 'Weightlessness'.
Cherry's music effectively draws on a variety styles, there were moments of hip-hop, a definite nod to world music, a jazz philosophy and a punk attitude. While critics have highlighted 'Black Space' as being a largely minimalist and percussive album, the live performance was dense, filled with pounding drums and rhythms.
As a crowd member shouted out Cherry's catch cry of "Move with Me", the singer rewarded the fans with a song from her back catalogue. 'Manchild' from her debut record 'Raw Like Suishi' gave the audience the chance to sing along to the raps they knew every word to.
'Dossier' was a definite highlight, with Cherry singing in to two different microphones to create a range of sounds as the brothers Ben and Tom Page provided a psychedelic whirlwind to bring the show to a close.
For an encore the singer returned a performed a captivating rendition of 'Buffalo Stance' with featured largely a new musical background thanks to Rocketnumbernine. It was a good move, one that saved the singer from performing the theme to 'Jamie's Fifteen Minute Meals', and the song sounded newly minted and fresh.
Neneh Cherry and rocketnumbernine play a second show at the Chevron Festival Garden tonight before touring Australia. 
Graeme Watson