New research highlights concerns of older LGBT people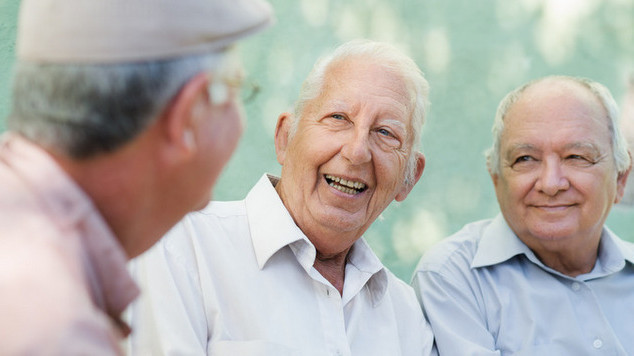 Older gay men's concerns regarding ageing and aged-care settings are driven by their class and sexuality, according to new research from Swinburne University of Technology.
There has been a growing focus both locally and internationally into how LGBTIQ people are treated in aged care. Plans for the first LGBT specific retirement home were launched in Melbourne in 2015, while similar projects have been successful overseas.
The new study revealed fears regarding sexuality were found to be strongest among gay men who were considering entering aged-care settings. Their main concern was their sexuality would cause them to be ostracised.
"The fear of homophobia is not necessarily from the staff, the greater fear can be from other residents and their families," Swinburne Senior lecturer in sociology and history Dr Peter Robinson said.
"There's both resilience and vulnerability because of the era of when these men came out," Dr Robinson said of the generation of men facing the prospect of aged-care living after embracing their sexuality in a time of oppression.
Men involved in the study spoke of their concerns regarding care workers and the possible effect of the heterosexist culture, in which opposite-sex relationships are seen as the norm. Some men expected to find homophobic residents, care workers or management in aged-care facilities.
Data from the study came from the interviews of 25 men aged 60 and older in Auckland, London, Manchester, Melbourne and New York.
Proving better standards for ageing LGBTIQ people on the government's agenda
Ken Wyatt, the newly appointed Minister for Aged Care and Indigenous Health spoke to Australian Ageing Agenda about the federal government's work in creating a new framework to ensure diversity in respected within the aged care sector.
"I just had a round-table with representatives of the LGBTI community and I've agreed to meet them with quarterly on the framework," Wyatt told the magazine.
The new framework will outline principles of good practice and also include specific action plans on how to address the needs of different groups of people.
GRAI raises the issue locally
Local community group GRAI: GLBTI Rights in Ageing Inc have been at the forefront of creating awareness about the needs of ageing queer people.
The group published a major study back in 2010 called We Don't Have Any Of Those People Here which highlighted that many service providers in the sector were unprepared for the needs of LGBTI people.
Since then GRAI have delivered workshops and information sessions for many providers and facilitated an ongoing community discussion on the topic.
Next month GRAI has two interesting events on their calendar. On Thursday 9 February End of the Rainbow will feature a talk from leading researcher Dr Kathryn Almac.
Dr Almack will present findings from the latest UK research into the end-of-life experiences and care needs of LGBT elders. 'The Last Outing' highlights issues of concern and provides recommendations both for aged care providers and for LGBTI people planning later life or end of life care.
Dr Almack is a specialist in Supportive, Palliative and End of Life Care: her research areas include death, dying and bereavement, care-giving and the role of social care. Tickets to the event are available now.
Later in the month on 24 February the group will present Conversations, a masterclass on the needs of older LGBTI people.
Converstions will feature a panel of elders from the LGBTI communities in an open-hearted discussion with aged care providers.
Noting that past histories of profound discrimination have left a regrettable legacy where LGBTI elders have been mostly invisible and poorly understood within the aged care sector, the organisers describe the event as an essential forum for any care provider wishing to provide best practice LGBTI-inclusive care.
OIP Staff