One on One with The Greens leader Dr Richard Di Natale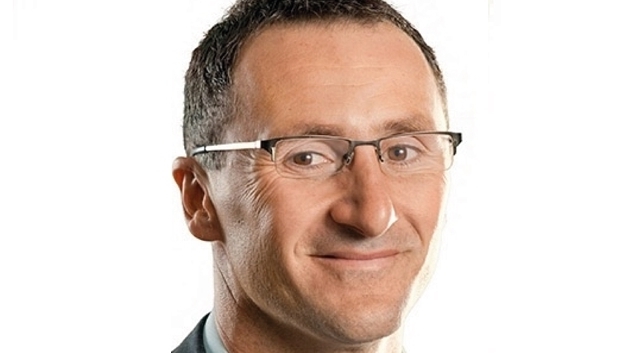 The Greens leader Dr Richard Di Natale is getting ready to speak to a sold out theatre full of people in Perth tonight. One of the topics on his agenda, how do we restore trust in Australian politics.
Sitting down with OUTinPerth for a one on one chat, Di Natale said politicians need to connect with the community and stop thinking about their short term outcomes.
"We've had this revolving door that is the Australian Prime Minister-ship, and I think people have had enough and are fed up with the day to day tactical type of maneuvering that really represents everything that is wrong with Australian politics."
Dr Di Natale said a combination of factors had lead to the public losing faith in the political process and elected representatives.
"One is this very managerial approach to politics now, you've got people who are like a professional political class, people who have come straight out of uni into an electorate office, they've been involved in student politics, they go and work as a political staffer for a number of years, and then they try and get pre-selected. Their life is just politics."
Dr Di Natale said he felt that this pathway led to politicians approaching issues in a different way to how politicians of years gone by may have operated.
"They don't have a strong set of values or convictions around issues, they just see issues as political problems to be managed."
Prior to being elected to federal parliament in 2010 the Greens leader was a medical doctor who worked as a General Practitioner and specialised in public health. He'd spent time working in the Northern Territory and had also spent time working in India on HIV prevention.
One of the other areas Dr Di Natale believes has been a big factor in politicians losing community trust is how they react to the 24 hour news cycle.
"Politicians feel they need to manage and keep on top of the daily news cycle. So what you end up with commentary rather than news, and opinion rather than news. That means people are less likely to take a longer term view.
"It means you've lost the capacity for political leaders to run long arguments, arguments that take all their powers of persuasion. You have to be able to run a debate, build a consensus and actually get some hard reforms through." Dr Di Natale said.
The Greens leader said when you add the recent entitlements scandals on top of the leadership uncertainty, it's not surprising that people are fed up with politicians.
"It just creates a cocktail of distrust, disengagement and anger," Dr Di Natale said.
Dr Di Natale said people should be angry about politicians who have abused entitlements but he also believes there are ways to fix the system.
"We'd like to see a federal anti-corruption watch dog." Dr Di Natale said, "I think when it comes to things like entitlements you need to have an independent umpire assessing whether something is a workplace expense or not. There are some legitimate areas of grey, but some politicians use that to exploit it."
Dr Di Natale said he shares the frustration that many people in the community have about Australia's lack of progress on marriage equality saying that Prime Minister Malcolm Turnbull needs to show leadership on the issue.
"The great disappointment here is you've got somebody who is now the leader of the country, who clearly has a personal view about what should happen, and he's unable to show the leadership required to carry that through the parliament.
"Leadership isn't about making deals with people to get you to that position so you can't express personal views on a topic, and you're beholden to those last century dinosaurs in your party, but that's what we've got at the moment. It's just a failure of leadership. A complete failure of leadership." Dr Di Natale said.
Graeme Watson