Perth Steam Works celebrates 21 years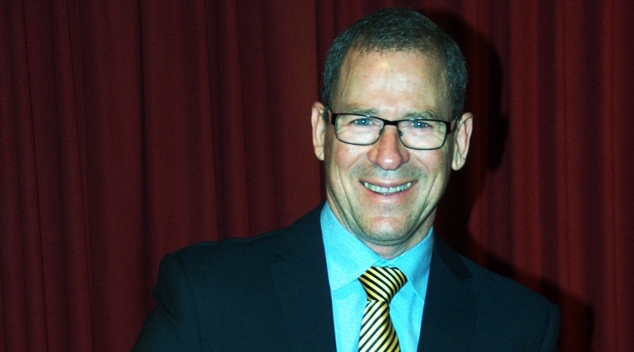 It was early in 1995 when a then brewery worker first thought of opening Perth's second sauna.
While filled with optimism, there remained many questions for the aspiring businessman to turn the idea into a reality. Was there enough people in Perth to sustain a second sauna? Where would it be located? Would the relevant bureaucracies give it the green light?
Fast forward more than two decades and those questions, and challenges, have been answered as Perth Steam Works gets ready to celebrate its 21st birthday.
Ahead of celebrations to mark the venue's milestone, Perth Steam Works' owner Mike Chester said it was a proud moment.
"21 years is a long time," Mike said.
"While there have been challenges along the way, I am proud of the venue and what it offers to different people.
"For some, it is a quick visit, for others it is a social visit where they can spend the afternoon or evening."
Whatever the reason, the men who meet on the corner of Forbes and Williams are usually there for one thing, sex.
Opening its doors on 20 September 1996, Mike said the venue's central location was critical to its success.
He said he drew on experience from other saunas around Australia and internationally when creating Perth Steam Works.
From a dry and wet sauna, a dark room, a room with mirrors on every wall and ceiling, a sling and private rooms, there is something for everyone, and every fantasy.
The social and political landscape has changed dramatically over the past 21 years, particularly around gay rights.
Mike  reflected on the fact that when the sauna opened, the legal age of consent for homosexuals was 21, despite the legal age of consent for heterosexuals 16 years of age.
A change of a State government in 2001 resulted in the Galllop Government lowering the age of consent for homosexuals, allowing the minimum age of entry to the venue to 18 years and above.
Now Perth's only gay sauna, Mike puts the venue's success down to one thing, loyalty.
"Still to this day there are customers who still come to the venue who came through the door on day one," he said.
"So I am really thankful to those who have supported the venue over the years."
Mike said he was also appreciative of staff who have been long-term employees.
"At the end of the day I am running a business that is open every day of the year, except for Good Friday and Christmas Day," he said.
"I have been very fortunate to have committed staff who have contributed to the success of the venue."
So what's next for Perth Steam Works?
"Nothing is forever and at some stage I will step away from the business, but I believe that there will always be a gay sauna in Perth."
Perth Steam Works will hold a birthday party on Saturday, September 23 with $21 entry all day. Those celebrating their 21st birthday in the month of September will receive free entry.
Perth Steam Works is located at 368 William Street, Perth, and is open everyday from midday. Phone 9328 2930 or visit www.perthsteamworks.com.au
---