Peter Dutton hopes Ruddock Review will bring greater protections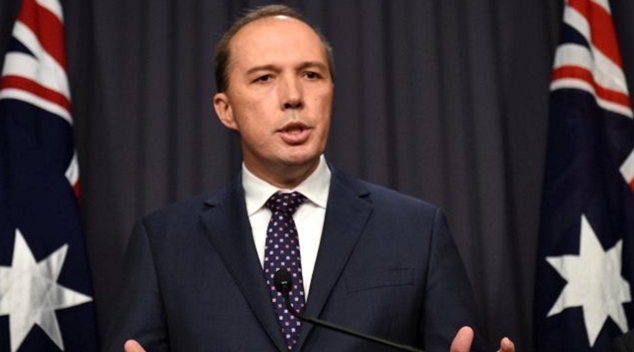 Home Affairs Minister Peter Dutton has shared his hope that the Ruddock Review into religious freedom in Australia will bring about greater protections for people of faith.
The government has received the report, but declared it'll be weeks before it's findings are shared with the public. Speaking to Sky News this morning Peter Dutton said it he supported the introduction of laws that would allow people to ensure their religious beliefs were
"My belief at the time as it is now is that we need to look at those protections, to make sure that if people are making a conscious decision to send their children to a particular school, to an independent school, to a Catholic school, to an Anglican school, whatever it might be, a Jewish school an Islamic school, whatever, that there is the ability for that curriculum to be taught in accord with that religious belief, or with the belief that the parents would share with the leaders of the school," Dutton said.

"I don't think people should be discriminated against on that basis, and I think for example it should be within the law for teachers to be employed at that school that share that religious belief, not a contrary view, and I think there needs to be similar protections put in place.
"That's at the heart of the concerns that many people share. That's not to deny people any right at all, in fact it's recognising a fundamental right of religious belief, and that's codified in different ways in other parts of the world."
Dutton said he believed many people in the Labor party would be supportive and opposition leader Bill Shorten would offer bi-partisan support for the report's findings.
"I think there are many within the Labor Party who would share a similar view, and I would expect Bill Shorten to offer bipartisan support to sensible reform in this way, but let's wait and see what the review has to offer and what the response might be." Dutton said.
Dutton said it was important that parents had the option to remove their children from school classes that did not align with their beliefs, citing the Safe Schools program which aims to reduce the bullying of LGBTI youth as something that parent may not want their children exposed to.
The panel was set up just before the same-sex marriage laws were passed in 2017, and has been seen as an attempt to placate conservative MPs opposed to marriage equality.
Joining former Attorney General Philip Ruddock on the panel was Jesuit priest Frank Brennan, former judge Dr Annabelle Bennett, Human Rights Commission president Rosalind Croucher and constitutional lawyer Nicholas Aroney.
The review was overwhelmed with submissions, receiving over 16,000 responses within a two month period. The panel was subsequently given additional time to formulate their report.
The process used to conduct the inquiry has been criticised as hearings were held in secret, and no records were kept of what was said at the meetings.
Prime Minister Malcolm Turnbull has confirmed the final report has been delivered to the government but it could be weeks before we know what it's recommendations are.
The Prime Minister has thanked the review for their work but admitted it will be some time before the report's findings are made public.
"I look forward to considering the report in detail and will consult with members of the government before releasing it to the public and responding to its findings," Turnbull said.
OIP Staff
---