PM Gillard Visits WA Ballet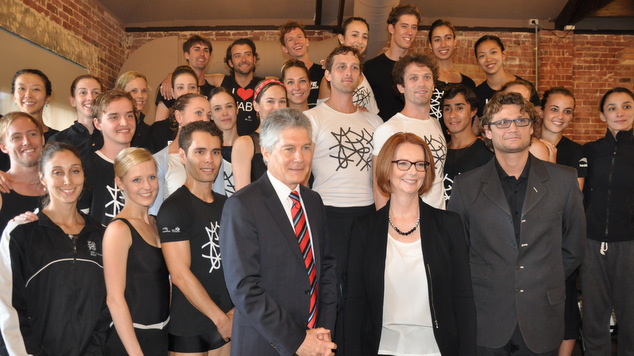 Prime Minister Julia Gillard visited the WA Ballet this afternoon, taking a tour of the company's new Maylands headquarters.
Accompanied by Defense Minister Stephen Smith and state member Lisa Baker, the PM watched a performance of the production 'Genesis' and visited the ballet's costume department before chatting with the company's performers.
The WA Ballet moved into it's purpose built facility last year after decades of cramped conditions at His Majesty's Theatre in the city centre.
The Prime Minister is in Perth to attend a community cabinet meeting in Thornlie this afternoon where she is expected to face a barrage of protestors highlighting multiple issues including marriage equality.
Graeme Watson