Pope Benedict XVI Resigns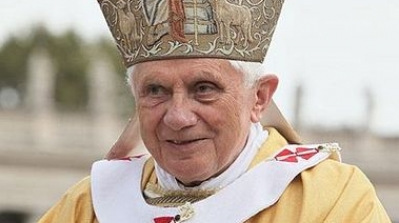 Pope Benedict XVI has announced that he will step down from his tole as Pope on February 28.
The resignation comes as surprise has recent occupants of the role have served for long periods and held the position until their deaths. The 85 year old became Pope in 2005 following the death of John Paul II. John Paul II was 84 years old when he died. It is nearly 600 years since a Pope resigned.
The Papal Conclave will elect a new Pope before the end of March.
Pope Benedict XVI has spoken against same sex marriage on several occasions, and his 2008 Christmas message was widely viewed as homophobic.
OIP Staff