Queer Fantasies with Jeremy Jordan King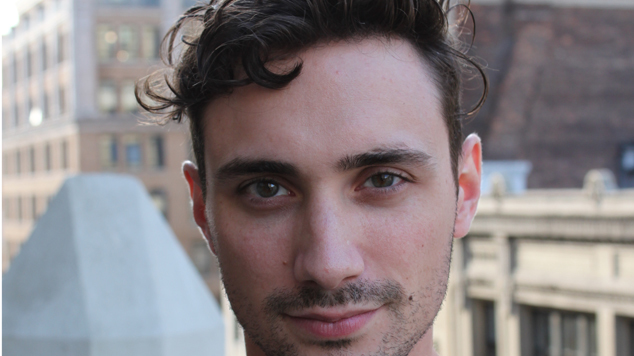 Author Jeremy Jordan King's first novel 'In Stone' is a fantasy set in New York in 2009 and features a central character also called Jeremy. The novel which is focussed on a teen audience doesn't shy away from the character's sexuality.
In the story, we find 22 year old Jeremy with a healthy student debt, a failed career as an actor and an unhealthy habit of falling for the wrong men. To cap off a thoroughly depressing midnight and far too much alcohol, he is brutally bashed in the street … and rescued by a Guardian by the name of Garth. The grotesque or gargoyle-like creature is reminiscent of the little stone creature that kept away his nightmares as a child and it continues to come to Jeremy's rescue as he is targeted again and again because of his sexuality.
What was the inspiration for your first novel? 
For the main faerie tale aspect of it – I got a little gargoyle when I was in primary school and being very enamoured with him … not in love but just fascinated by him. I used to believe that he became alive at night so I used to fabricate stories around him.
I guess it was just my fascination with Garth my little gargoyle I got from childhood that I've always created faerie tales around and I just decided to sculpt it into something bigger. There's an autobiographical aspect.
Have you ever been a target of homophobic rage?
I haven't been the target but, living in Spanish Harlem, I lived with the fear of it and I knew a lot of friends who have been. In some way I felt that by writing about it I had experienced it in a strange way. But I do think it is in the back of a lot of gay men's minds, specifically in a big city.
Jeremy (the character) comes to the conclusion that personal survival is more important than any relationship. Has this been your experience?
 I've been in relationships which I think may not have been great and they force you to focus on yourself and in that respect it has been a more satisfying life experience. I also believe that you can't really have a healthy relationship and not look after yourself mentally and physically.
When you are 21, you are really enamoured with idea of just finding someone. You want to grow up really fast and part of growing up is to find a partner. You put yourself on warp speed which isn't quite appropriate because you haven't really formed a good idea as to who you really are as yet. That's the battle of the new adult.          
What do you have to say about the book being targeted to 14-18 years-olds?
Websites advertise that and it's been a bit point of battle for me to say that I don't want them to say that. It's very limiting. I suggested for the follow up book that it says 16 and up is a young adult. There was an interesting article recently in the 'New York Times' about who reads young adult fiction and some novels should be considered new adult fiction and that's where I consider my books – someone who is in the late teens, early twenties and up. Have you read 'The Hunger Games' or 'Twilight'? Probably more people over teenage years have read those books than actual teenagers.
'In Stone' is the first of a fantasy series of Immortal Testimonies, what will happen in future stories?
Yes – they're not going to be sequel like a traditional series. Each book will be a prequel – each book will take a secondary character and make them a primary character. So the second book 'Night Creatures', which comes out in December, is the story of Bryant, the night creature. Then Rita the witch will have a book dedicated to herself. I think each book stands on it's own but the world of the Immortals is enhanced by reading more of them. And Jeremy does make an appearance on each book, kind of as an ambassador of the tale.
Read an extended version of this article at
www.outinperth.com, 'In Stone' is available now from Bold Stroke Books.
Lezly Herbert