Protests in Istanbul over murder of trans woman Hande Kader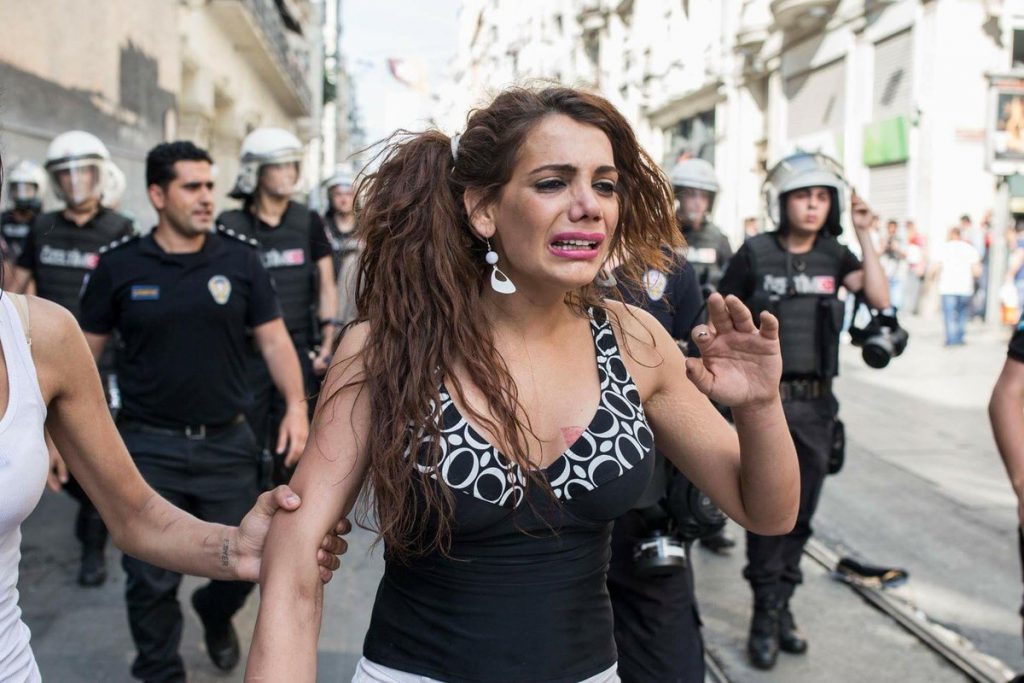 Hundreds have rallied in the Turkish capital of Istanbul in response to the horrific murder of LGBTIQ+ activist Hande Kader.
Kader, an advocate for the LGBTIQ+ community and the rights of sex workers, was found dead earlier this month in the Istanbul suburb of Zekeriyakoy. It has been reported that Kader was raped and mutilated before being immolated and left in a forest.
No suspects have yet been arrested for the murder of Kader, and demonstrators in Istanbul are calling for justice. Spokesperson for Istanbul's LGBTI Solidarity Association said protesters "will not stop until we find those responsible for Hande Kader's murder."
Banners at the protests carry slogans urging Turkish citizens to denounce the murder of Kader, after the violent murder of cisgender woman Ozgecan Aslan saw tens of thousands take to the streets to demand a response from the government.
Kader elicited international attention in 2015, when images of her sitting defiantly before police and water cannons as the Turkish Government attempted a shut-down of Istanbul Pride.
Pride celebrations were banned in the Turkish capital this year, due to safety concerns.
OIP Staff
Sources