Read and Win $400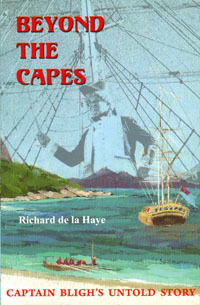 Beyond the Capes is a colonial blockbuster, a gay romance that will change the way you think about gay men in history. Local author, Richard de la Haye is giving readers the chance to win $400 cash by purchasing the book and answering a simple question relating to the story.
Question:
Name the Prime Minister Jeremy slept with.
Send your answers to:
[email protected] by October 8.
And don't forget to include your name and contact details (email and phone). No more than one entry per reader.
Winners will be drawn and announced at Pride Fairday and notified by phone or email.
Beyond the Capes is available for purchase at Planet Books, Oxford Street Books, your local library or direct from the author at; [email protected]
***