Review | When the apocalypse arrives… Know Your Enemy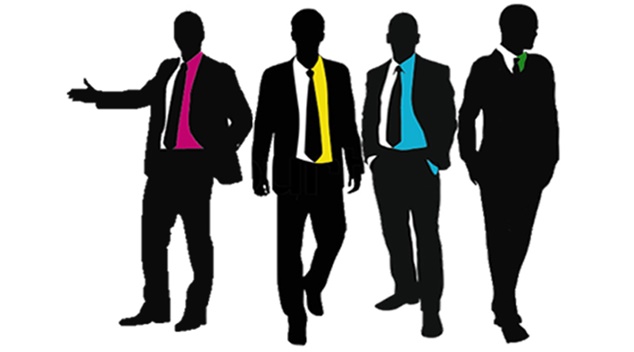 Know Your Enemy | The Actors' Hub | til Feb 25 | ★ ★ ★ ★  
When The Apocalypse arrives, there are certain rules by which you should abide if you wish to survive:
Douchebags are like cockroaches: come post-apocalypse, both of them will be there, in abundance. That said, don't be a douchebag. Ever.

If you identify as a female, PLEASE know how to defend yourself against a douchebag. Cockroaches, on the other hand, are a good source of protein.

Water will become currency. Don't spend it all at once.

Do not use innocence to your advantage. Unless you're innocent yourself.

Avoid rooms with only one exit.

DO NOT f**k with the aliens (or zombies… or mutants… or zombie-alien-mutants).
Know Your Enemy is a gritty Perth based post-apocalyptic theatre show, produced by The Actors' Hub, in which the characters flaunt all but two of these rules. As a result, this two act work is feverishly intense. Consistently unnerving, and at other times downright unsettling and uncomfortable (see content warning at the end), Know Your Enemy is a mind-blowing work about survival, betrayal and fear. Oh, so much fear. This is a world where hope is only achieved through innocence.  
Visually, this production is to be commended. The audience sit either side of the stage, which is housed in Perspex. Inside this room (with only one exit) is another Perspex box… containing a long limbed alien that is a cross between The Slender Man and The Shape (aka Michael Meyers from Halloween). This staging of a room within a room within a room works to incredible effect, allowing the audience an opportunity to marvel at the endurance aspect of this work. It is HOT on that stage, literally: you can see the characters sweating for their craft, which adds to the overall tension. As does the atonal soundscape playing throughout.
Know Your Enemy follows two brothers, Loch and Oscar Drummer. Loch is perhaps the most interesting and unlikable character of the lot, a hotheaded, misogynistic bully who you'll just love to hate. Oscar appears to be Loch's perfect counterpart: rational, caring, aware. Don't worry though, these qualities do not last long. In fact, they come crashing down in a sea of twisted motives.  Yet the relationship between these two siblings drives the first act with a ferocity that is thoroughly engaging. Big ups to both Nicholas Allen and Adam Droppert for capturing these siblings perfectly.
When you add Max, his daughter Em and another young male straggler to the mix, the tension heats to boiling point. Dialogue driven escalations of intent and surreptitious desires tear to the fore. Is this natural, or is The Alien revealing the casts innermost depravities and secrets? And are The Wizard of Oz references a subtle allusion to the fact that none of these characters have a place to call home anymore?
It must be noted that OUTinPerth attended a preview of a preview of this show: as such, some of the actors were a little nervous and rushed in their delivery. That aside, if they allow themselves to fully relax into their monologues and, as a result, further tear up the stage (and the hearts and minds of the audience), then this self-devised production has vast potential.  
As it was, I left Know Your Enemy feeling shell-shocked and thrilled. Ultimately, that's what you want from a show – to leave feeling affected. Know Your Enemy achieves this… and then some.
Biggest kudos goes to the actor playing The Alien. As an artist who has worked in the realm of endurance art, I can attest to the skill it takes to do seemingly very little on stage… particularly if that stage is a Perspex box. Here, The Alien's short sharp restrained movements are sublime and intoxicating. Expressionless, this captive captivates. Plus the really rather incredible, yet mundane, surprise in the second act regarding The Alien will make you WTF for a good couple of hours after you leave the venue.
Know Your Enemy is not for the faint-hearted. It deals with some pretty full on stuff. But each actor tackles their respective role with certainty and aplomb. Overall, this work is a testament to both director Amanda Crewes and The Actors' Hub ability to present something fresh, raw and visually powerful. And pray that, if The Apocalypse does hit Perth, you have the determination and innocence to survive.
(NB. This work comes with a content warning for gunshots, simulated blood and discussions of sexual assault and paedophilia)   
The Actors' Hub will be performing four different shows for their 4x4x4x4 showcase all festival long. For more information head to fringeworld.com.au
Scott-Patrick Mitchell
---
Support OUTinPerth
Thanks for reading OUTinPerth. We can only create LGBTIQA+ focused media with your help.
If you can help support our work, please consider assisting us through a one-off contribution to our GoFundMe campaign, or a regular contribution through our Patreon appeal.