Review: Michael's Griffiths' Adolecent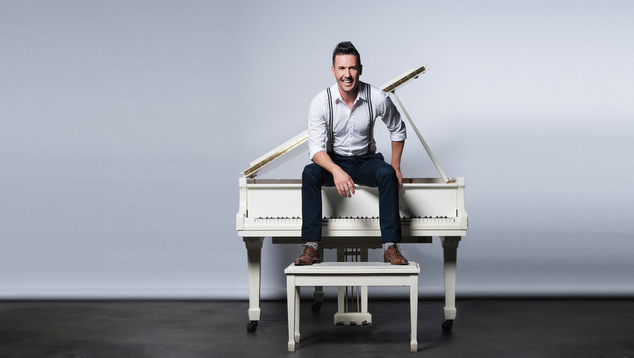 Michael Grifiths – Adolescent | Urban Orchard | Until Feb 2 | ★ ★ ★ ★ ★ 
Unlike his previous shows where he focused on the lives of Madonna and Annie Lennox, this time Michael Griffiths is talking about his own life.
Sitting comfortably behind his keyboard he plays songs that were at the centre of his teenage years and talks about his adolescence, which has continued well into his 40's.
Griffith's taps into much loved songs of the 1980's playing songs from Michael Jackson, Culture Club, A-ha, Duran Duran and Spandau Ballet.
He ponders why Howard Jones isn't played on the radio today, when he was so huge in the 80s? It's a very good question indeed.
He also reveals that at his school you could only be a fan of Spandau Ballet or Duran Duran, but not both. Griffiths was a secret Duran Duran lover, while publicly supporting the Tony Hadley fronted, well-suited yuppies.
It reminded me of how my younger brother and I used to divide up bands and singers – because the thought of us linking the same band was unacceptable. I had Wham!, he got Tears for Fears.
An hour with Michael Griffiths singing songs and sharing anecdotes is a simple concept for a show, there's no juggling or sword swallowing, no wacky costumes or over the top bravado, just a sublime hour of music and chatting. It's really quite wonderful.
Graeme Watson
Listen to Michael Griffiths breathe new life into a Culture Club classic.