On This Gay Day: Louise Pratt delivered her first speech in federal parliament
Senator Louise Pratt delivered her first speech in federal parliament in 2008
Labor Senator Louise Pratt delivered her first speech in federal parliament on this day in 2008.
Pratt became involved in politics at university and served on the executive of the National Union of Students. After university she was a prominent gay rights campaigner and a member of Gay and Lesbian Equality (GALE).
She first served in the Western Australian parliament. Elected at the 2001 election which saw the Gallop government come to power, Pratt was the youngest woman ever elected to the Legislative Council. During her time in the Western Australian parliament she was at the forefront of bringing in the 2002 law reforms which saw the age of consent equalized, adoption laws being updated and band on promoting homosexuality removed from schools.
At the 2007 federal election, Louise Pratt made the move to federal politics and became a Senator for Western Australia. On this day in 2008 she delivered her first speech to parliament.  Senator Pratt took the opportunity to highlight that her partner at the time faced discrimination as a transgender man, and called for marriage equality.
"I look forward to a time when we will have removed at a federal level all discrimination on the grounds of gender identity and sexuality, to a time when my partner is not denied a passport because his gender is not recognised under our laws, to a time when my friends' children all enjoy the same rights and protections under Commonwealth law regardless of whether their parents are straight or gay, to a time when, if my gay friends wish to be legally married, they can be." Senator Pratt said on this day in 2008.
At the 2013 general election Senator Pratt lost her seat by a narrow margin. When it was discovered that some votes had gone missing during the election, one of the most unusual times in Australian politics began. The court ordered a second election be held for WA senators, on the second election Senator Pratt failed to gain a seat and she left the parliament.
In 2016 she was re-elected to federal parliament and returned to being a senator for Western Australia.
Read Louise Pratt's first speech.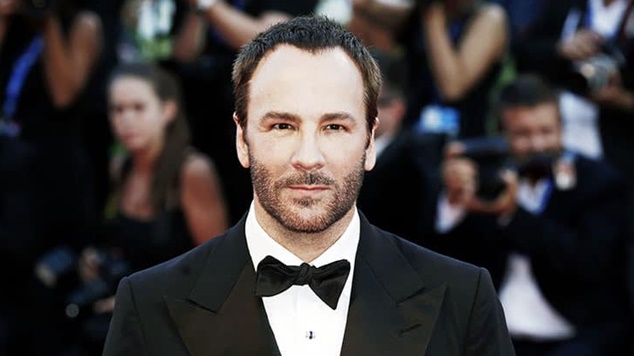 Designer and filmmaker Tom Ford marks his  birthday 
Fashion designer and filmmaker Tom Ford marks his birthday today, her was born in 1961.
Born his Austin, Texas, Ford studied interior architecture at Parsons School of Design in New York, while he also studied fashion, he graduated with a degree in architecture.
He spent his early career working at fashion labels Chloe and Perry Ellis, before joining Gucci where he worked his way up to be the Creative Director. Under his leadership the then struggling brand returned to being one of fashion's great successes. In 1999 Gucci acquired rival fashion house Yves Saint Laurent and Ford also became Creative Director of the French brand.
In 2004 he left Gucci and launched his own brand to great success and dressed prominent celebrities including Michelle Obama, Beyonce, Tom Hanks, Daniel Craig, Johnny Depp and Jennifer Lopez. He also designed the suits for many of the James Bond films.
In 2009 he made his debut as a film director with the critically acclaimed A Single Man. His second feature film Nocturnal Animals was released in 2015.
Tom Ford was married to journalist Richard Buckley who passed away in 2021. They has been in a relationship since 1986. The couple have a son Alexander John Buckly Ford who was born via a surrogate in 2012.
Need some style advice? Tom Ford shares his tips in the clip below. 
OIP Staff, this post was first published in 2022. Tom Ford image via Shutterstock
---

You can support our work by subscribing to our Patreon
or contributing to our GoFundMe campaign.