Review | Reality and imagination become blurred in 'Petrol'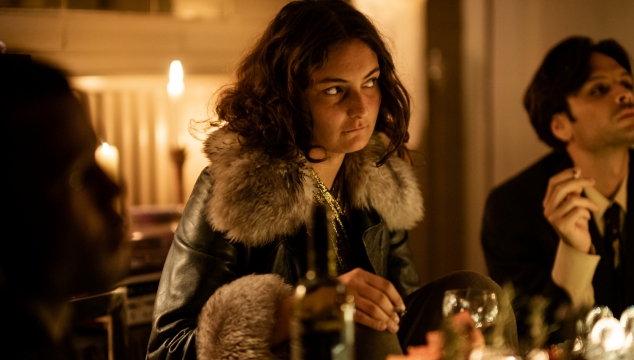 Petrol | Dir: Alena Lodkina | ★ ★ ★ ½ 
Set in Melbourne, Eva (Nathalie Morris from Bump), who is studying film, is pitching a proposal for her final year production to her lecturer. When he asks her what the film is actually about, she doesn't seem to know. Russian-born Australian filmmaker Alena Lodkina seems to be similar as her largely philosophical film dips into various genres.
Eva too is of Russian origin and has a tea-leaf reading grandmother. When she meets performance artist Mia (Hannah Lynch), ideas for her film flourish. The two young women become close, even though there is no chemistry between them, and Eva moves into Mia's spare room.
Eva's philosophy is that you can't teach the making of films because it's life. "You just have to live, to feel things, to understand things in order to express anything." Echoing this sentiment, the film seems like a series of experiences that are intellectually stimulating, tactile and sometimes scary, but difficult to grasp and pin down as the narrative builds and then suddenly crashes.
While the grandmother predicts that there is a spirit from the other side that won't lie to rest and is trying to get in touch, Mia struggles to come to terms with the death of her sister, who was also named Eva.
Dreams seem like reality while reality sometimes seems like a dream. Discussions on Russian literature and quantum entanglement are had alongside Mia waxing lyrical about being a flower.
According to director Alena Lodkina, "Petrol is a film about a young woman's search of self, the strange line between self and others, the vulnerability of youth. At a time of change and discovery, when one readily loses oneself in other people, the delicate line between reality and imagination can become blurred."
Luna Leederville has a live-in-cinema Q&A with director Alena Lodkina at the 6.30pm screening of Petrol on Thursday 25 May.
Lezly Herbert
---

You can support our work by subscribing to our Patreon
or contributing to our GoFundMe campaign.