Senator Eric Abetz calls for probe into Israel Folau's sacking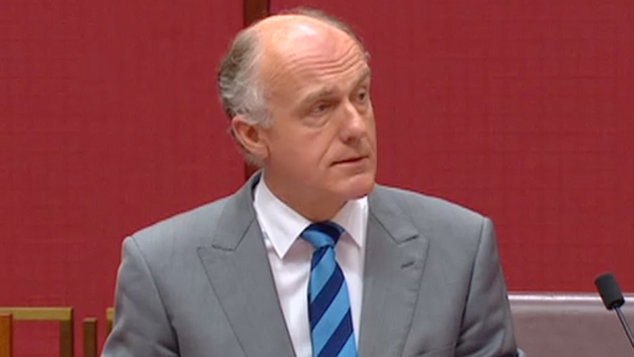 Liberal senator Eric Abetz has called for an investigation into Rugby Australia's decision to terminate the contract of player Israel Folau over his social media posts.
Rugby Australia decided to terminate the contract of Folau after he posted comments to social media listing people who would 'go to hell' unless they repented and embraced christianity. Among the attributes Folau listed was homosexuality, as well as liars, forniactors, atheists and others.
On Friday Abetz said he had asked both the Fair Work Ombudsman and the Human Rights Commission to investigate Rugby Australia's decision to terminate Folau's contract.

Abetz told local Tasmanian newspaper The Examiner that he looked forward to the issue of introducing new anti-discrimination laws to protect religious freedom being introduced into the parliament.
"The fundamental point of the need to protect freedom of speech and freedom of religion is in the DNA of every true Liberal and that is why I am seeking to pursue it," he said.
Senator Abetz said the vast majority of Australians were concerned about Folau being sacked over his religious views, and it showed that new laws needed to be introduced.
Attorney General Christian Porter has indicated that bringing forward the news laws are a top priority for the government when the new parliament convenes.
LGBTIQ+ rights activist Rodney Croome told the newspaper that the best way to strike a balance between the potentially conflicting rights of sexuality and religious belief would be to introduce a specific human rights bill.
"The solution to the Israel Folau dispute, and to any conflict between competing rights and freedoms, is a national human rights act that protects everyone equally."
"The solution is not a law that only deals with religious freedom because it could allow discrimination against LGBTI people and other minorities in the name of religion." Croome said.
OIP Staff
---