Singer Alison Moyet clarifies why she signed an anti-trans letter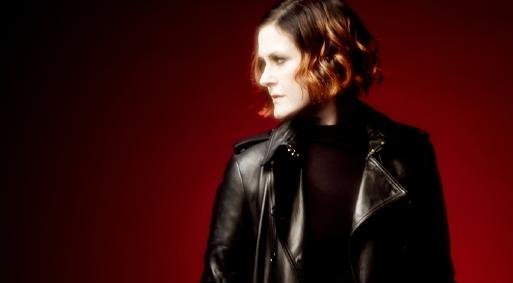 Singer Alison Moyet has clarified why she signed an open letter in which she appeared to side with anti-transgender feminists.
Moyet's name was included as a signatory to an open letter published in London's The Times Newspaper which criticised LGBTI charity Stonewall over their backing of trans-inclusive changes to Britain's gender recognition act.
The group asked the charity to listen to the thoughts of women and girls who are concerned about transgender politics rather than demnise them as being transphobic.
Many of Moyet's fans were surprised to see her name on the letter, given her long standing support for the LGBTI community. The Brighton based singer has often spoke about LGBTI causes and described her song The Rarest Birds as being about her local queer community.
The singer has now issued a statement clarifying her position, saying she had inadvertently agreed to have her name on the letter without knowing all the facts.
"Last night at the 11th hour, I was asked to sign a letter to Stonewall that sought an open debate about Trans issues and women issues, specifically concerning women's spaces and perceived loss of agency.
"I agreed, though somewhat ill-advisedly. Not because I was misled, I wasn't. But because I am woefully under-read on the points of contention here." Moyet said.
Moyet said her concern was that discussion that would help people understand the issues of concern were being shut-down and she like many people needed to be able to hear the arguments to be able to understand the issues at hand.
"I want to better understand all these issues and to this end, oppose the shutting down of talks and seminars and voices that can better help as to regard a view point, not purposefully to agree, but to be educated, is vital. I for one certainly need to hear more than the soundbites Twitter offers up, and that I spill like the rest."
Moyet said she supported the transgender community but realised that by signing the letter she had inadvertently endorsed views that she did not hold.
Moyet clarified that she considers transgender women to be women and that they deserve to be treated with "the same dignity and respect that any soul deserves". She also said that she has not problem with transwomen using women's bathrooms and she is supportive of inclusive education.
"I understand that sometimes seeking debate can be regarding as phobic, but dispel that as an unsound conclusion" Moyet said adding that going forward she would continue to support trans rights while also seeking a better understanding of the "nuances" of the issues.
The singer also announced that she would no longer be personally posting her thoughts to Twitter, handing control of her account over to her PR team.
OIP Staff
---