Stamp of Approval: Tom of Finland's Provocative Stamps
Last week the United States unveiled it's stamp to commemorate queer leader Harvey Milk with an official stamp, now Finland has announced it's honoring homoerotic artist Tom of Finland with a series of stamps showcasing his provocative work.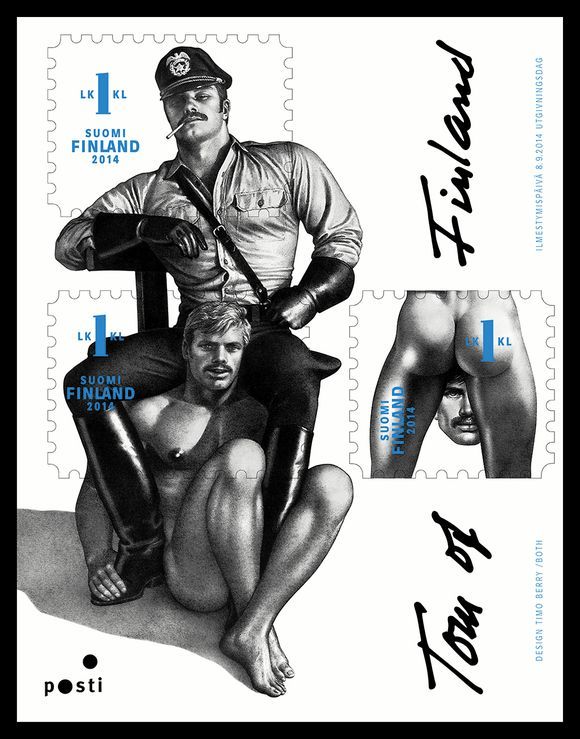 Finland's postal agency Itella Posti Oy will release three stamps in September honoring the work of the artist Tom of Finland. The postal agency has declared that Tom of Finland, the working name of artist Touko Laaksonen, is one of the best known Finish artists in the world.
"His emphatically masculine homoerotic drawings have attained iconic status in their genre and had an influence on, for instance, pop culture and fashion. In his works, Tom of Finland utilized the self-irony and humor typical of subcultures. … The drawings on the stamp sheet represent strong and confident male figures typical of their designer," declared the Postal Service.
The release of the stamps will coincide with an exhibition of the artists works at the main post office in Finland.

The artist gained his moniker when he sent examples of his work to the US Magazine Physique Pictorial in the 1950's. He chose the name Tom as it sounded similar to his Finish name. The publisher credited him ads Tom of Finland – and the name stuck.
Laaksonen passed away in 1991 at the age of 71. During his career he created thousands of images in his distinctive style that often features muscular men and bondage. The artists work is on display in many galleries including New York's Museum of Modern Art (MOMA).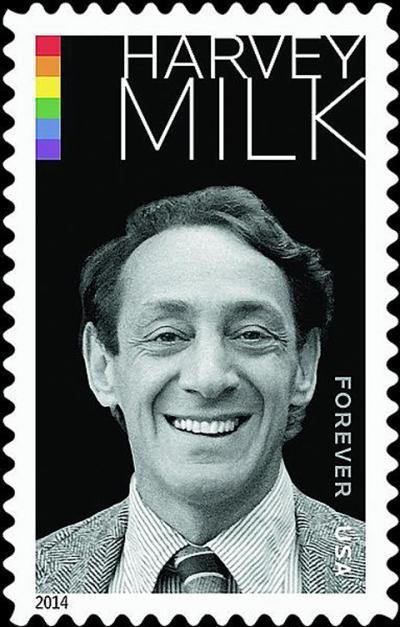 Last week the USA revealed the design for it's stamp honouring gay rights activist Harvey Milk. Milk was the first openly gay person to be elected to public office in the United States.
Milk served on San Francisco's Board of Governors for eleven months from 1977 until his assassination a year later. Milk was killed alongside San Francisco's Mayor George Moscone, the gunman was a former board colleague George White.
The Harvey Milk stamp will be released on May 22, which is Harvey Milk Day in California.
OIP Staff