Stella Donnelly releases dark video for upbeat track 'Die'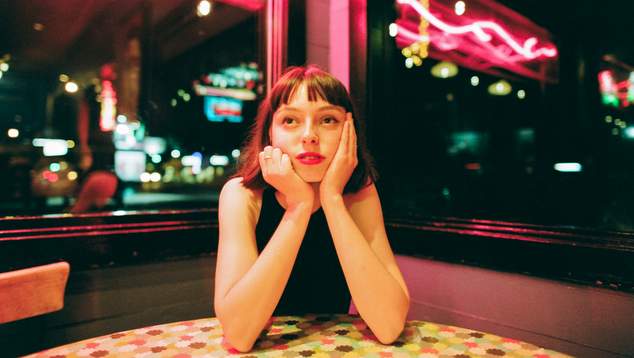 Stella Donnelly has released a new video for Die, a track taken from her critically acclaimed debut full-length album, Beware of the Dogs.
The video was directed by sister-duo Giraffe Studios, and stars Donnelly herself dressed in dramatic and vibrant costumes throughout.
Donnelly said working with the creative team was a dream for her and she'd liked getting a bit dark and creepy with the upbeat tune.
"Working with Juliana and Nicky Giraffe on the video for Die was such a dream for me, it's the most playful song on the record which allowed us to go a bit dark and creepy with the shoot.
"It was really fun getting to play the four characters of death and having my co-star; the little dog and hearse driver's assistant 'Thinly' along for the ride."
Having just completed her North American and European Beware of the Dogs tour, Stella Donnelly has now returned to Australia.
She will play three sold-out VIVID Live shows at the Sydney Opera House and support American alt-pop star Maggie Rogers on her Australian headline tour.
Later this month, she will return to Europe to play a string of renown festival dates including Glastonbury, where she has been personally invited by Billy Bragg to play on his Left Field Stage.
Check out the new video.
OIP Staff
---