Looking Good At 75 Superman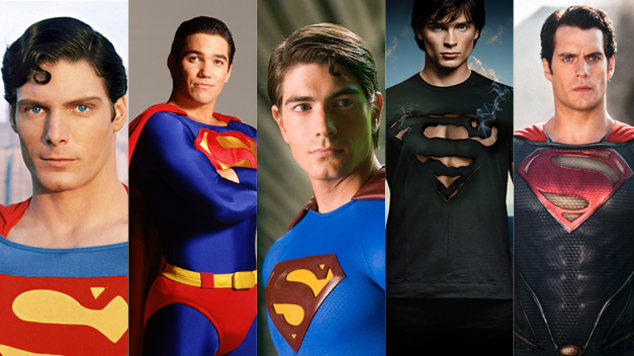 Superman is 75 this month and a brand new film is on the way. Over the years many different actors have portrayed the man of steel.
Which Superman is the hottest? Vote in the poll below.
Christopher Reeve was Superman through four feature films made between 1978 and 1987. Superman is remembered as Reeve's biggest film role, surprisingly he later turned down lead roles in many hit movies including 'Splash' , 'Lethal Weapon', 'Romancing the Stone' and 'American Gigolo'.
Later Dean Cain took on the part in the TV series 'Lois and Clark' that focused more on Superman's alter ego Clark Kent than his life as Superman. The series ran for four years, Cain later starred in the gay themed ensemble movie 'The Heartbreak Club'.
When Superman returned to the big screen in 2006 gay Director Bryan Singer cast unknown Brandon Routh as the Man of Steel. Routh has struggled to get roles after Superman but he did pop up on the short lived sitcom 'Partners' which was created by the makers of 'Will and Grace.' Routh played the lead character's boyfriend.
Another TV incarnation of the character was portrayed by Tom Welling in the TV series 'Smallville'. Focusing on the time before Clark Kent became Superman, the series ran for 10 seasons. Welling will soon hit the big screen in the film 'Parkland' that shines a spotlight on Parkland Hospital on the day US President John F Kennedy was assassinated. Welling joins a cast including Jacki Weaver, Zac Efron, Billy Bob Thornton and Colin Hanks.
Later this month a new feature film will hit the screen. Henry Cavill will put on the big red cape for 'Man of Steel', which is directed by Zack Snyder (300, The Watchmen). Cavill is best known for his role in the TV series 'The Tudors'.
web polls