The Ina Wave (NSFW)
Earlier this year OUTinPerth reporter Sophie Joske went where no OIP reporter has gone before by reviewing a sex toy.
Joske's review of the Gigi 2 must have gone down well because not long after a large box arrived in the OUTinPerth office filled with some new models on the market.
Now Sophie has delivered her thoughts on the 'Ina Wave'.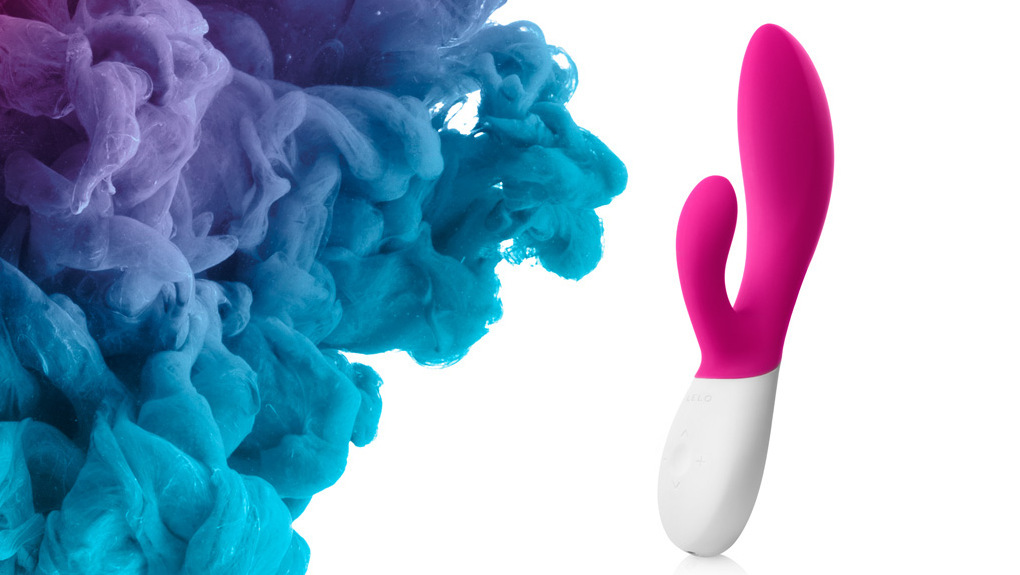 NSFW Review: The Ina Wave
In today's highly scientific examination of recreational physiological technology (sex toy review), we will be looking at the Ina Wave, a take on the classic rabbit vibe from Lelo, a brand that prides itself on bringing a touch of luxury to the mechanical orgasm industry.
To fully contextualize and appreciate the Ina Wave, it is important to know the basics about rabbit vibrators. A rabbit vibrator is designed not only to hit the g-spot, but will also feature some manner of external apparatus to stimulate the clitoris.
In its early incarnations, this apparatus would frequently bear the resemblance of an actual rabbit, with its protruding bunny ears ticklin' that clit.
Folks of a certain vintage may recall the rabbit vibrator's introduction to the mainstream on that classic tome of social commentary, 'Sex and the City', in which a frisky Charlotte becomes addicted to her rabbit vibrator and her friends are forced to stage an intervention.
Since these humble beginnings, the rabbit vibe has gone on to find a home in the bedside table-drawers of countless vagina-havers and continues to be a popular sex-shop staple.
Eager to jump onto the dual-stimulation bandwagon, countless companies have released their own rabbit vibes in all manner of styles, colours, and materials.
Some have maintained the celebrated bunny-ear tradition, and some have gone on to extend the vaginal menagerie to include dolphins, bumblebees, orca whales, and even a squid (I have not made any of those up. Also my search history has gotten real weird just now. I have seen things that I cannot unsee).
The Ina Wave has diverted from this theme, which I am grateful for as I find the incorporation of cutesy animals into sex toys designed for grown women a bit infantilizing and creepy.
The design is all clean lines, with an insertable portion clocking in at around ten centimetres with a smaller arm for clitoral stimulation extending from the base of the shaft. The end product looks rather like a lobster claw.
This is especially the case when you cycle through the Ina Wave's vibration mode to find the feature that gave the toy its name: the 'Wave Motion technology'.
Basically, the shaft moves back and forth in a 'come hither' motion, mimicking the movement of a partner's fingers. I am not too proud to admit that when I first saw this happen, I was unable to stop myself from giggling.
There are ten vibrational modes to cycle through of varying speeds, meaning that you can have the shaft vibrate by itself, accompanied by the clitoral arm, or just the clitoral arm, all with the option of going with or without the waving motion.
As well as all that, you can increase or decrease the vibration strength of all ten modes. The clitoral arm is flexible, meaning it's more likely to suit a range of bodies, but its resting state is almost parallel with the shaft, so it will put considerable pressure on your clitoris. This will either be a benefit or a drawback for you depending on taste.
So with a veritable smorgasbord of rabbit vibes to choose from, is the Ina Wave worth recommending? That depends on what you look for in a vibrator.
In my experience, this thing is an industrial orgasm machine. Its powers astonish and slightly frighten me. Good luck lasting more than thirty seconds with the Ina Wave. It will claw orgasms out of you like the weird sexy lobster limb it is.
That said, I'm not sure the Wave Motion technology is totally necessary. When in use, it emits a slightly alarming high pitched mechanical sound.
It does provide an interesting sensation that's different to your standard vibrator, but while in motion it can be tricky to maintain rhythm with the clitoral arm.
If you love g-spot stimulation and have been searching for a rabbit vibrator that offers more movement in that area, then this will be right up your alley. If it's a non-essential, I'd suggest trying out the Ina Wave's slightly more affordable cousin, the Ina 2, which has the same groovy design as the wave but without its fancy come-hither motion.
Sophie Joske