The Vaudevillians Are Coming!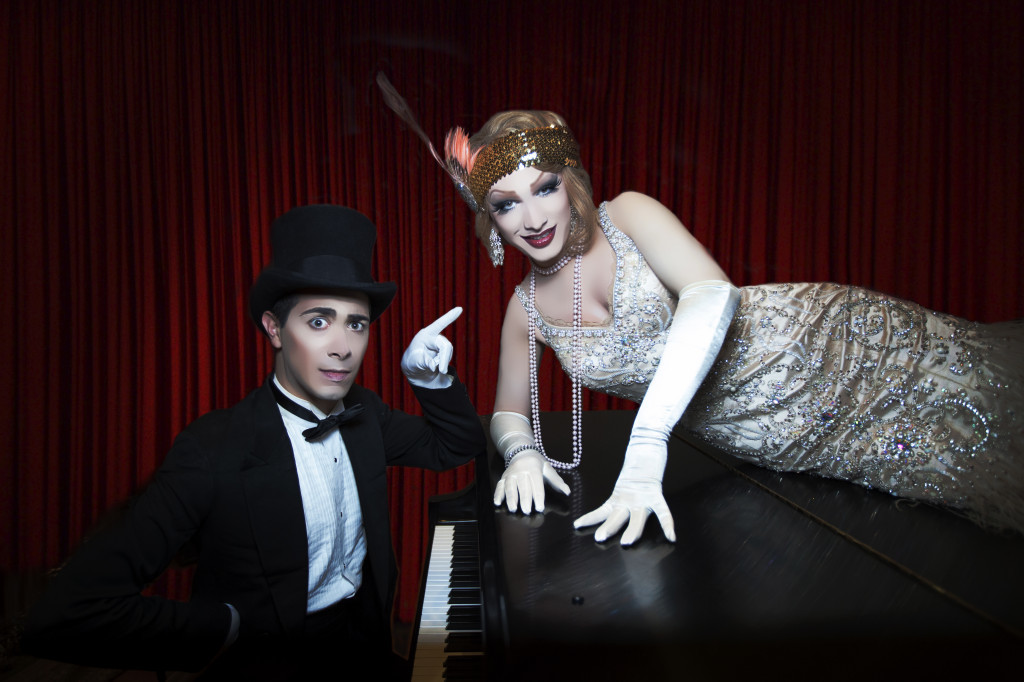 One of the highlights of the Fringeworld program is 'The Vaudevillians' a show starring Jinkx Monsoon and her sidekick Major Scales that received rave reviews last year during its off-Broadway run.
"For better or worse", laughed Major Scales, "Most people have never really heard the words to 'Bad Romace'
Monsoon, who is the reigning Queen of the hit television show RuPaul's Drag Race, takes on the role of Kitty Witless while Scales plays Dr Dan Von Dandy. The story goes that the pair was a successful vaudeville act in the 20's, but were frozen in an avalanche. Now due to global warming they've thawed out, only to find that all their songs have been recorded over the last 90 years by a plethora  of artists.
Speaking to OUTinPerth from their home in Seattle Jinkx Monsoon and Major Scales were excited to be heading
to Australia.
"It's exciting and nerve wracking at the same time. We'll get to see how a show that is very centred around American pop culture over the last couple of decades is going to fare in another country other than America." said Monsoon, "We've done pretty well in Canada, that was a good test run."
"We've found out that a few of our performing friends from Seattle will be around at the same time doing the same circuits, it makes us a little more confident," said Major Scales.
Describing the teams 'original' versions of the pop hits Major Scales acknowledges that the sound of the 1920's is embedded in the show.
"You're going to get more of that jangly ragtime feel and Charleston dance mode to some of your favourite Madonna songs or Britney Spears tracks."
"What I love about the way Major does the music is that he gives a 1920's sensibility to the songs," said Monsoon, 'Often it feels like we're putting the music back into the song. They may be your favourite pop songs but you wouldn't normally pick out the melody. Sometimes songs are written really well but they get overshadowed by the technicality of the production.
"We're often putting the focus back on the music and the lyrics,' said Monsoon.
"For better or worse," laughed Major Scales, "Most people have never really heard the words to 'Bad Romance'".
The comedy of two fictional characters playing two other fictional characters is not lost on the duo.
'We like to say, we're playing our characters of Jinkx and Major, and they're playing Kitty Witless and Dr Dan Von Dandy in the show,' said Monsoon. "We're taking what we already do in cabaret and taking that into the realm in the theatre."
"Drag started in Vaudeville," said Monsoon, "It started with live singing and then moved into lip-syncing, we're taking it back to where it all began."
The Vaudevillians is on at Teatro in the Perth Cultural Centre as part of Fringe World from January 24 – 31 at 9pm. Tickets are available from www.fringeworld.com.au
Graeme Watson