Nick Goiran Says Same Sex Marriage Will Lead to Incestuous Relationships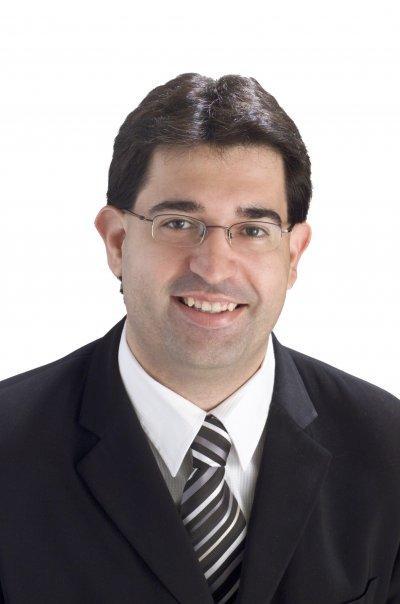 The Premier, Colin Barnett, has labeled a speech made by one of his own team as "inappropriate" and "irrelevant" to the discussion of marriage equality.
On Tuesday Nick Goiran, Liberal MLC for Southern Metropolitan told the Western Australian Parliament that marriage should be strictly kept to being between a man and a woman, if same sex marriage were allowed it may lead to incestuous relationships.
Mr Goiran was speaking in support of National Marriage Day, an event organised by the Australian Family Association, which promotes the position that marriage should only ever been between a man and a woman.
Mr Goiran quoted a speech given during Britain's recent debates about marriage equality. The speech was given by Baroness Royall of Blaisdon, Labor's leader in the House of Lords.
In her speech Baroness Royal said that marriage, "has a special status in our society…"
"I firmly believe that our society will be strengthened when more couples are able to choose to make a lifetime commitment to each other, and when all members of our communities are able to celebrate their identity and relationship within the institution of marriage."
Mr Goiran argued that beliefs like those of Baroness Royall 'did not stand.'
Mr Goiran then shared the story of two hypothetical characters called Ethan and Stephanie, who were half siblings by sharing the same father. In Mr Goiran's story Ethan and Stephanie wed and have a child, but due to the fact they were related their child has recessive traits and birth defects. Mr Goiran argued that Ethan and Stephanie's sick child would have a measurable effect on the health system, and having half brothers and sisters marrying would weaken society.
Mr Goiran argued that changing the rules of marriage would be like changing the rules of football.
It is a bit like a basketballer saying, "I want to play football but I do not want to become a footballer.
"Instead, I want to change the rules of football so we use a hoop instead of goalposts, and I do not want to use a football but I want to use a basketball. The equipment has changed but we are still going to call it football." My view is that football is football, basketball is basketball, and marriage is between one man and one woman who are unrelated," said Mr Goiran.
Today the Senator is standing by his comments, earlier he told the ABC he was just being logical;
"When we're having these debates in the Parliament, we need to base them on logic, not emotion."
"And so I'm just asking those promoting the case for same sex marriage to ensure that their argument is sound in logic.
"I'm saying that logically then, if it's one consenting adult with another consenting adult, then you need to apply the logic to their full argument.
"I acknowledge that the basis for the argument for those arguing for change is that it's about giving full expression to a loving relationship.
"However, my view is that it's illogical to then continue to discriminate against consenting adults who are close relatives."
The Premier said he had not heard Mr Goiran's speech, but did not agree with Mr Goiran's position.
"I don't think that's an appropriate link… I don't think that's relevant to the issue of marriage and particularly the issue of gay marriage. I just don't see a link."
The Premier said his point of view is there is no link between incest, marriage and gay marriage, but would not be drawn on whether he thought Mr Goiran's comments were offensive.
Lynn MacLaren, the Greens MLC for Southern Metropolitan region said Mr Goiran's remarks reveal his prejudice.
"These comments aren't helpful, they are misguided. They reveal deep-seeded prejudice. Surely these erroneous assumptions were debunked long ago in the early debate on what marriage reform would encompass.
"I couldn't believe my ears when he started along these lines in the Chamber! Marriage between two adults in love  is a beautiful gift. Shame this MP can't see that. But as most Australians agree with marriage equality, it matters little that he is so completely off track," said Ms MacLaren.
Read Mr Goiran's full speech in Handard.