Bibliophile | 'Warrior Girl Unearthed' explores stolen histories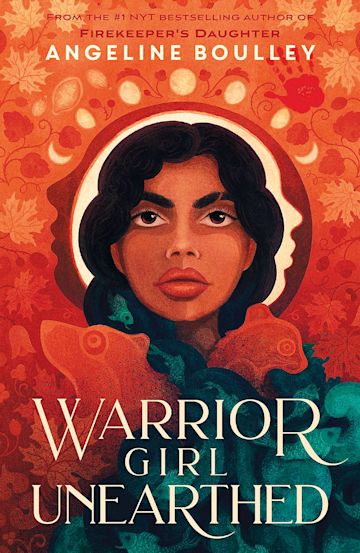 Warrior Girl Unearthed
By Angeline Boulley
Oneworld Publications
Following on from her #1 New York Times bestseller The Firekeeper's Daughter, Angeline Boulley, a former director of the Office of Indian Education at the US Department of Education, has created a thriller that is anchored in both the past and present of Native Americans.
At the centre of the story are sixteen year–old twins – Pauline and Perry Firekeeper-Birch. While Pauline is quite happy to be immersed in the culture of their tribe at a summer camp on Sugar Island, Perry just wants to be go fishing with her dog as her companion.
As fate would have it, both of them end up in the 10 week Kinomaage (Native American) Summer Internship Program. While Pauline is with the Tribal Council Administration, Perry is at the Tribal Museum. It is here that she learns about the requirement for all museums to make inventories and return human remains and associated funerary objects to their tribes.
It is also where she learns that this decree was made law in 1990 and twenty four years later, still hasn't been carried out by most of the organisations who were still holding onto stolen history, and that private collectors were not even required to do anything.
After being studied, the remains of the ancestors were usually stored in boxes on metal shelves, including those of one who has been locked away in the local university's archives called 'Warrior Girl'.
While the story educates the reader about some of the Native American traditions and spiritual beliefs, there is a parallel story with a disproportionate number of Indigenous women, girls and two-spirit individuals going missing, and some of these young women are known to the twins.
Navigating around injustice and indifference to do whatever has to be done to save the relics from past and find the missing women in the present, Pauline and Perry have to become warrior girls to fight the manipulation, corruption and abuse of power from tribal and non-tribal people in authority.
Lezly Herbert
---

You can support our work by subscribing to our Patreon
or contributing to our GoFundMe campaign.