WATCH: Pro marriage equality ads hit Aussie screens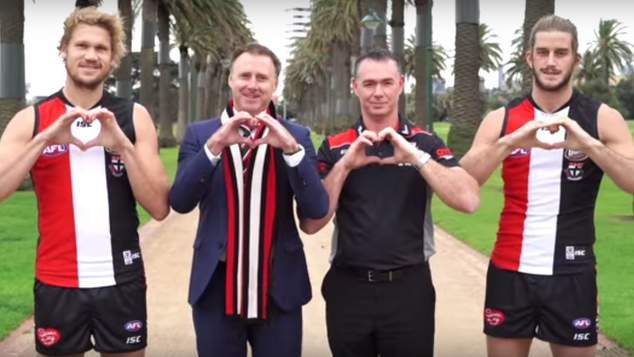 Australian Marriage Equality have launched a nationwide television campaign featuring a number of Australian celebrities throwing their support behind the cause.
The two 30-second clips are designed to urge MPs who have not yet declared their stance on marriage equality to stop the delays and enact legislation that provides equal rights for all consenting adult couples as parliament resumes today.
A cross-party bill sponsored by members of the Liberal, Labor and Greens parties, as well as independent members of the house, is due to reach parliament tomorrow. The Liberals are yet to announce whether the party will be allowed a free vote on the matter under Prime Minister Tony Abbott's rule.
The ads include testimonials from Hugo Weaving, Julia Morris, Masterchef's Julie Goodwin, PFLAG's Shelley Argent, My Kitchen Rules' Mick and Matt Newell and AFL players Matt Spangher and Josh Bruce.
AME National Director Rodney Croome says, "Our ad campaign showcases the diversity of support for marriage equality with farmers, football players, priests and parents all coming together to urge Canberra to embrace marriage equality."
"Support for marriage equality has never been stronger and with the cross-party bill to be introduced this week we have never had a better chance to achieve the reform. With support from the community and from across the Parliament we can do this."
Watch the two campaign videos here.
For more information on how you can support the #WeCanDoThis campaign, visit australianmarriageequality.org