Get down to Youth Pride Network's free gig for LGBTIQA+ young people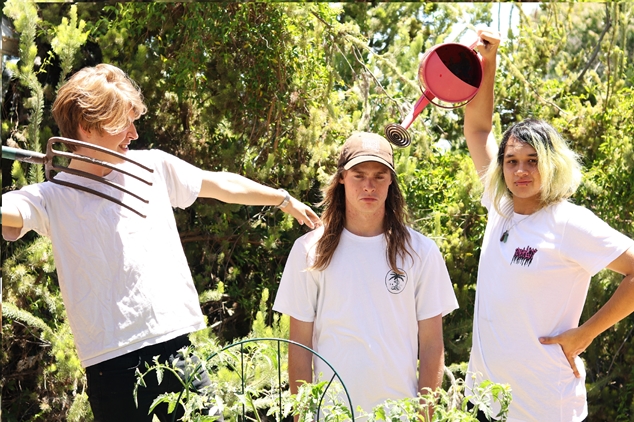 Tomorrow, the Youth Pride Network is hosting a free all-ages LGBTIQA+ music event featuring some of WA's finest queer musicians. Headliners include Tashi Hall, Mirrors at The Arcade, and Foetus & Fossil.
YPN's Co-Founder Kai Schweizer spoke to OUTinPerth about the importance of such an event, "There are very few opportunities for young people to connect with the LGBTIQA+ community. Unfortunately, most of our safe spaces serve alcohol which means people under 18 or recovering from addiction can end up feeling isolated. We want everyone from the LGBTIQA+ community to feel welcome."
"When we founded the Youth Pride Network we made a commitment to ensuring our events are inclusive and accessible. We heard far too many stories from young LGBTIQA+ people who felt excluded from community events; non-binary people who didn't have access to a gender-neutral bathroom, people with disabilities who couldn't participate in events because they weren't accessible. We have ensured there will be a gender-neutral bathroom. The venue is wheelchair accessible and the performances will be Auslan interpreted."
"Despite being an advocacy body, we wanted to host an event as a soft launch for our group, as well as to create a sense of community. There's so much wonderful talent in Western Australia's young LGBTIQA+ community, and we wanted to make people feel proud."
The Youth Pride Network is an advocacy body run by and for LGBTIQA+ young people promoting their rights and wellbeing. So far this year, they have written a submission to the Law Reform Commission, met with political leaders, spoken at conferences and community events, and are currently undertaking a queer sexual education project and art exhibition.
Currently, there over 100 young people engaged with the network from across metro and regional WA as formal members.
This one of a kind event will be held at YMCA HQ in Leederville on Saturday 28th of July and will run from 6 to 9pm. Event details can be found on Facebook.
You can join the Youth Pride Network via their website or keep up to date with their projects on their Facebook page.