2015: The year in review – January
In the lead up to the end of the year we take a look back over the last twelve months and see what got our attention in 2015.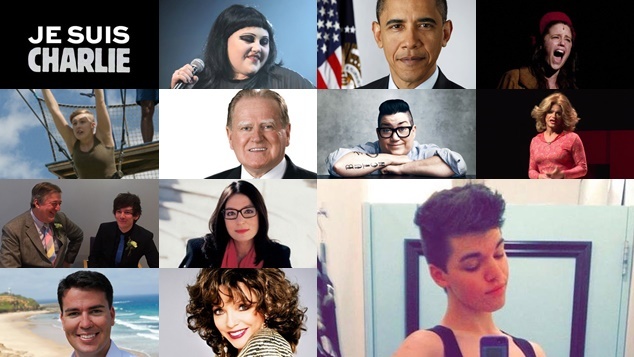 January 2015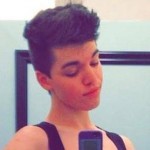 At the beginning of the year, the death of American teenager Leelah Alcorn drew world wide attention to the large number of youth suicides linked to gender dysphoria.
Eight cartoonists at the French satirical publication 'Charlie Hebdo' were shot by terrorists in a horrific attack in Paris. The magazine had previous published a controversial cover featuring a Muslim man in a same sex kiss.
Fairfax news commentator John Emburey was caught making homophobic comments during the cricket coverage.
The ACT announced it would quash historical convictions for same sex offences. WA's Attorney-General said there were no plans for similar moves in our state. The ACT also added a Minister for Equality and Social Inclusion.
Paul O'Grady, who was the first openly gay member of the New South Wales parliament passed away aged just 54. Upon his retirement from parliament in 1996 O'Grady has shared that he had HIV, hoping that his openness would reduce stigma around the disease.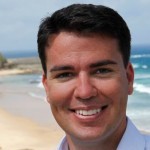 Current NSW MP Darren Webber was under fire for abusing a transgender journalist on Twitter. The MP later apologised for his comments.
There were calls for outspoken NSW MP Fred Nile to resign after the anti-gay MP made disparaging comments about the victims of the Sydney seige.
Russia added being transgender to a list of medical reasons that stop Russian citizens obtaining a driver's license.
While US President Barack Obama mentioned transgender people in his 'State of the Union' speech – the first time transgender people have been included in the annual address.
In Ireland, Health Minister Leo Varadkar, publicly revealed that he was gay. Varadkar's announcement came ahead of the countries historical vote to allow same sex marriage.  Also in Ireland, Drag Queen Panti Bliss inspired us all with her TED talk.
In Austria same sex couples were given the right to adopt children.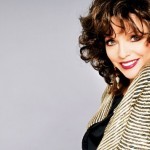 The new year began with Joan Collins being made a dame in the Queen's New Year's Honours. Actress Kristin Scott Thomas also became a dame and actor John Hurt was given a knighthood.
Australia Day saw Prime Minister Tony Abbott praising Australian Marriage Equality's Rodney Croome. Croome was Tasmania's nominee for Australian of the Year.
Australia Day honours were also given to HIV researchers Professor John Mills and Professor Lisa Meyer. Jennifer Neary was acknowledged for her work in public education, while Noel Tovey was recognised for his work in the arts and LGBTI rights advocacy.
While speaking at the Cambridge Union feminist author Germaine Greer declared that she didn't believe in transphobia. The author would go on to be accused of being transphobic several times throughout 2015.
Lynx hair products released an advertisement featuring a brief same-sex kiss. Then advertisement would go on to become on of the most complained about advertisements of the year.
Perth's queer roller derby launched.

During the month of January OUTinPerth chatted to the legendary Nana Mouskouri ahead of Australian tour.
In January we also got to see the spectacular production of 'Les Miserables', and the theatre world was amazed by the very talented Felicity McKay in 'Venus in Fur', and when Fringe World begain in the late January we were out every single night reviewing shows.
One of our favourite performers Le Gateau Chocolat chatted to us about his Fringe World show. Jinkx Monsoon and Major Scales were back in town, Joel Creasey chatted to us, and Michael Griffiths told us why he loves Annie Lennox.
Our own Sophie Joske had a sold out show at Fringe World too. But taking to the stage wasn't the only flying high moment Joske had in January, we also sent her to check out the trapeze at Scarborough.
One of the most memorable new performers at Fringe World in 2015 was the amazing Scottee and we had a rollicking good time with Fiona O'Laughlin.
Celebrities kept us entertained in January as well, Stephen Fry tied the knot with Elliot Spencer (Fred Nile's team alluded to it being the 'end of days'), and Beth Ditto wed her long term partner too.
'Orange is the New Black' star Lea DeLaria announced her engagement to Fashion Editor Chelsea Fairness. The couple plan to wed in Januray 2017 with Sandra Bernhard officiating, Jesse Tyler Ferguson is set to be the best man, and Uzo 'Crazy Eyes' Aduba will be the wedding singer.
OIP Staff