25 Great LGBTIQ Reads
Looking for a great book to read? We asked activist Aram Hosie, film reviewer Lezly Herbert, poet Scott-Patrick Mitchell, Graeme Watson and Sophie Joske what their favourite books were.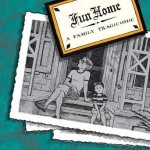 Fun Home 
by Alison Bechdel (2006)
This graphic autobiography tells the story of how Bechdel's closeted gay father killed himself weeks after she came out as a lesbian. This tale of family secrets, identity and sexuality is honestly and elegantly told through illustration and storytelling interwoven with literary references that make this a stunning portrayal of coming out and dealing with loss. – Sophie Joske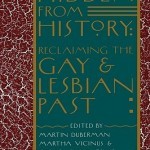 Hidden From History
edited by Martin Duberman, Martha Vivinus and George Chauncey (1989)
Thirty contributors put together biographies and accounts of oppression and resistance that span from the ancient world to the middle of the twentieth century. At last…a compendium to make up for the abysmal lack of historical documentation and reclaim at least some of the gay and lesbian past. – Lezly Herbert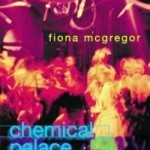 Chemical Palace
by Fiona McGregor (2002)
I first discovered this book in my early 20s and read it over and over again. Aside from it making me desperately wish that I'd lived in Sydney in the early 90s and been able to be part of the underground queer party scene there when it was at its height, I really liked the structure of the writing itself and the way McGregor really made me feel transported into the lives and experiences of the cast of characters in the book. – Aram Hosie
Subtitled 'What happened after my boyfriend and I decided to go and get pregnant', this autobiographical book charts the journey of sex-columnist Savage and his partner Terry Miller as they go through the process of adopting a child. The couple later funded the 'It Gets Better' project. When I read this book, not long after coming out, it totally changed my view on what being gay could be. – Graeme Watson
Lifting Belly
by Gertrude Stein (1953)
This is a queer love poem unlike any other. It alternates between the voice of two lovers who explore ideas of arousal and excitement, or causes them to have 'lifting belly' (a play on how an orgasm makes the body react). Read aloud – the book is only 68 pages – it is an erotic discourse of pleasure that leaves you feeling incredibly uplifted. – Scott-Patrick Mitchell
More Recommended Books
Missed Her
Ivan E. Coyote
Goodbye Berlin
Christopher Isherwood
Loaded
Christos Tsiolkas
Pulling Taffy
Matt Bernstein Sycamore
The Powerbook
Jeanette Winterson
Wild Surmise
Dorothy Porter
Middlesex
Jeffrey Eugenides
Hate: A Romance
Tristan Garcia
Stone Butch Blues
Leslie Feinberg
Tales Of The City
Armistead Maupin
The Swimming-Pool Library
Alan Hollinghurst
The Routledge Anthology of Cross-Gendered Verse
edited by Alan Michael & Michael Parker & Mark Willhardt
The Farewell Symphony
Edmund White
Giovani's Room
James Baldwin
Look Who's Morphing
Tom Cho
Medea's Children
Con Anemogianis
The Monkey's Mask
Dorothy Porter
Out of the Box
edited by Michael Farrell & Jill Jones
Glove Puppet
Neal Drinnan
Gaysia: Adventures in the Queer East
Benjamin Law
Click below to visit more stories in our BIBLIOPHILE collection.