ABC fact checks if Mum and Dad are better than same sex parents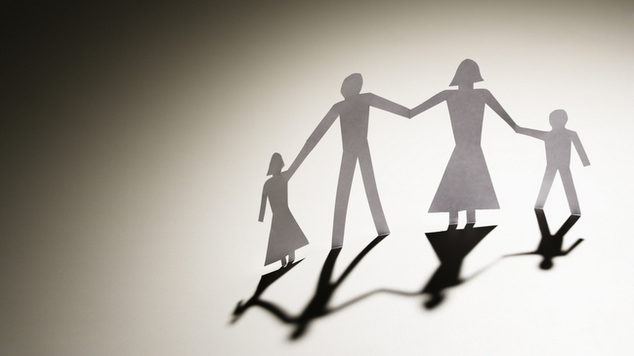 The ABC's Fact Check unit has taken a deeper look into whether there is any truth to the claim that children are better off being raised by a biological mother and father.
It's a claim regularly made by the Australian Christian Lobby and Family Voice Australia.
The ABC's fact checking unit took a deeper look at the issue and found that while studies do show children performing better with two parents they compare with single parents and don't show if its the number of parents or the gender of parents who make a difference.
The fact check team highlighted that a 2002 paper referenced by the Australian Christian Lobby, and also noted by the government's leader in the senate, Eric Abetz, actually has a note from the author declaring it makes no reference to same sex parents.

One of the academics behind the research said their report found that children did better in stable homes. Dr Power said those studies showed children raised in stable homes do better than children who are raised in homes where there is instability, conflict or violence.
Dr Jennifer Power, a research fellow at the Australian Research Centre in Sex, Health and Society at La Trobe University, said it was important to clearly understand the results of the research.
"There are studies that show kids do better with more resources and more resources come from two parents of either gender," Dr Power said.
The report also highlighted several studies that showed that children raised by same sex parents often score better on some measures than those raised by heterosexual couples.
The Australian Christian Lobby (ACL) has criticised the analysis by the ABC. Managing Director Lyle Shelton took to Twitter and labeled the report "sloppy".
In a statement Mr Shelton argued that the ACL has never been arguing that same sex parents can not achieve good outcomes for children. Mr Shelton said the ACL believes that wherever possible children should be raised by their biological parents.
Mr Shelton said there needed to be more research comparing children who have been raised by their married biological parents to those raised by same sex couples.
Concern over gay men raising children should be an area that is a focus for future research Mr Shelton said as marriage equality is linked to surrogacy and donor based conception. Mr Shelton said it should be a concern for women who may be required to act as "carrier wombs".
"The 'marriage equality' political agenda is already driving a debate about donor conception and surrogacy rights for same-sex attracted men," Mr Shelton said.
"These practices are ethically fraught and have consequences for children and for women whose eggs are harvested and who are required to act as carrier wombs."
Back in 2013 the ABC Fact Check unit looked into Prime Minister Tony Abbott's statements that marriage has always been between a man and a woman and ruled that it the PM was incorrect.
OIP Staff