Actor Tessa Thompson says she's attracted to both men and women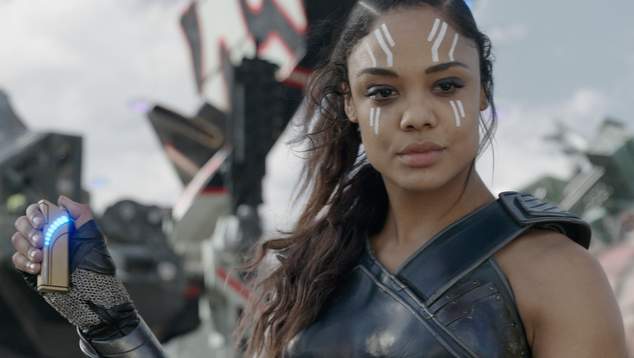 Actor Tessa Thompson has shared that she is attracted to both men and women. Thompson came out during an interview with magazine Net-a-Porter but didn't label her sexuality.
Thompson has been acting for years appearing in small films like For Coloured Girls and Dear White People,  and the TV show Veronica Mars, but her career has slipped into overdrive with some high profile roles including playing Charlotte Hale in Westworld and Valkyrie in Thor: Ragnarok.
The actor also touched on her close friendship with singer and actor Janelle Monae – but did not confirm speculation that they are a couple. Thompson appeared in Monae's recent video for the song Pynk. 
"It's tricky, because Janelle and I are just really private people and we're both trying to navigate how you reconcile wanting to have that privacy and space, and also wanting to use your platform and influence,"  Thompson said.
"I can take things for granted because of my family – it's so free and you can be anything that you want to be. I'm attracted to men and also to women. If I bring a woman home, [or] a man, we don't even have to have the discussion."
Thompson said while she was aware that there was speculation around her relationship with Monae she struggled with whether or not she should ever make a declaration.
"That was something I was conscientious of in terms of this declaration around Janelle and myself. I want everyone else to have that freedom and support that I have from my loved ones," she continues. "But so many people don't. So, do I have a responsibility to talk about that? Do I have a responsibility to say in a public space that this is my person?"
Finally the actor said people could make up their own minds.
"We love each other deeply," she says. "We're so close, we vibrate on the same frequency. If people want to speculate about what we are, that's okay. It doesn't bother me."
OIP Staff
---