AIDS Candlelight memorial focuses on hope of a HIV free future
Perth's candlelight memorial for people affected by HIV/AIDS had it's biggest turn out in many years, and despite pouring rain, a clear message about the respecting the past, and building upon decades of work was heard.
Crowds gathered at the AIDS Memorial at Robertson Park in North Perth for the annual event which saw speakers reflecting on the past, and offering insights on how the decades long battle against HIV should progress.
Ryan Oliver, WA"s state representative at the National Association of People With HIV Australia (NAPWHA) said that while there were many approaches to tackling HIV across the sector everyone was passionate about their work.
"In order to end HIV we need to work together, although a times in such a passion filled sector the approaches will be varied, the end goal is the same for each and every one of us – ending HIV/AIDS together." Oliver said.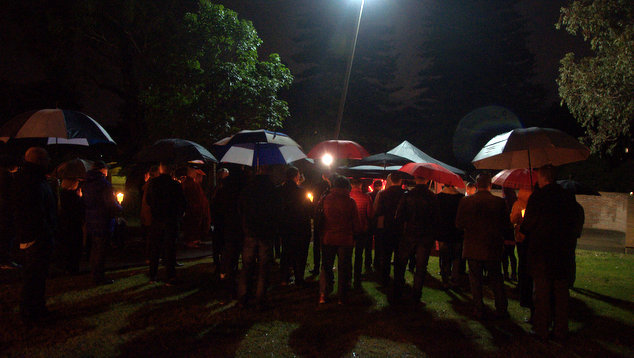 Opera singer Paul-Anthony Keightley, who recently appeared in WA Opera's production of Tosca, performed two pieces during the ceremony.
His beautiful deep voice filled the cold night air and created a moment for reflection to remember the many people lost to HIV over the decades.
Senator Dean Smith was unable to attend the Perth memorial, but was taking part in a event in Canberra.
He sent a message to the Perth gathering noting that people living with HIV still faced considerable stigma and discrimination.
"As you light your candles this evening, may it be a reminder, that for all the progress that we have made to eliminate HIV and AIDS, we  still much to do." Senator Smith wrote.
Senator Smith said the the government's approach to tackling HIV and AIDS should be evidence based, backed up by scientific research. The Liberal senator said removing discrimination and stigma associated with HIV should be tackled by all politicians through a bipartisan approach.
John Carey, the newly elected state member for Perth said he was honoured that the WA AIDS Memorial was within his electorate.
Quoting The Hunger Games, Carey said he was big a fan of the line "Hope is the only thing stronger than fear."
"I like this quote because we face a world where many conservative organisations, and critical leaders, embrace fear.
"From Donald Trump to Pauline Hanson we see those leaders who choose the easy, populist option, where fear is the basis of their leadership, it preys upon and perpetuates the worst concerns, and peddles myths and attacks scientific research and fact." Carey said.
John Carey said it was destructive styles of leadership that encourages fear of difference, bigotry, stigma and homophobia. The member for Perth said the challenges of HIV and AIDS needed to be tackled by approaching the issue with hope.
"This is why I believe we are all here, even on this dark stormy night, because we choose hope, openness, inclusion and embrace our diversity and difference."
Carey said those who had been long term activists in the fight against HIV should be thanked for their efforts, but noted that it was also important that a new generation of younger people were found to take up the leadership roles and continue the fight for change.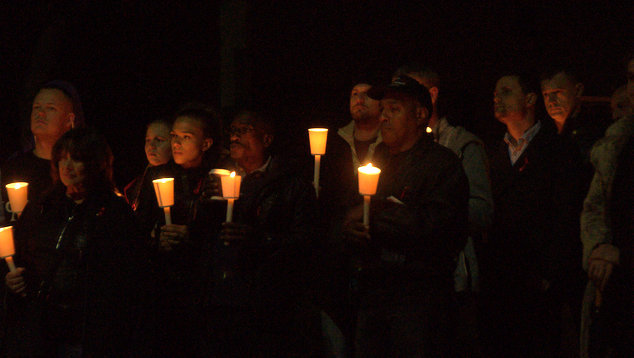 Gunasekera shared that the journey with HIV had been as long as his life, noting that he would have been four years old when Western Australia had its first HIV diagnosis, and just six when the WA AIDS Council (WAAC) was established.
"I was fourteen in 1994 when two volunteers from WAAC visited our school and spoke to my Year 10 class about safe sex, STD's and of course HIV/AIDS." Gunasekera said.
The organisation's chair recounted how as a young man he'd seen the life saving messages from the WA AIDS Council in nightclubs and within the community.
Gunasekera spoke about the importance of capturing the stories of people affected by HIV so that future generations understand the importance of the work that has occurred over the last three decades.
"We need to continue to record our history, the stories of the men and women at the front line, the memories of the fallen- their faces, their smiles, the colour of their eyes, their experiences and the way they touched our lives."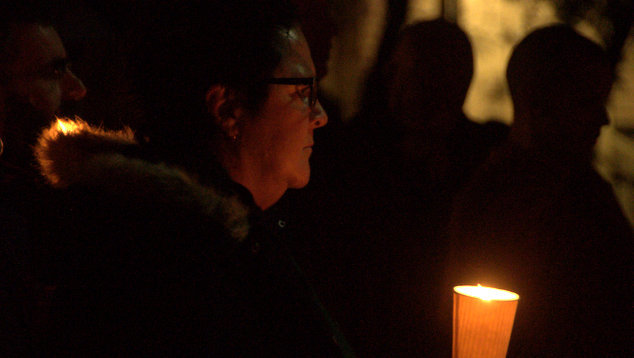 WAAC's HIV Peer Educator Mark Reid shared his experiences as a long term survivor, while Diane Lloyd from Femme Fatales, a group representing women with HIV delivered a reading.
Graeme Watson