Album Reviews: Blondie, Dua Lipa, Aussie electro and more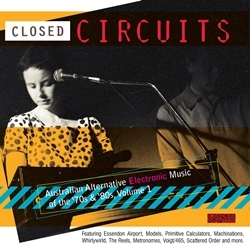 Closed Circuits: Australian Alternative Electronic Music of the 70's and 80's
★ ★ ★ ★ ★
This amazing collection of long forgotten tunes is brilliant. 24 artists, decades ago, who were pushing the boundaries and creating new sounds. The Metronomes kicks things off with A Circuit Like Me, a piece of computer love, The Reels early work sound as if they were a hipster band on JJJ last week, Wirlywird's Window to the World is dark and grungy, And an A's Affirmation is a glorious 7 minute long epic, Shower Scene from Psycho's take on Johnny Young's Cara-Lyn is glorious.
---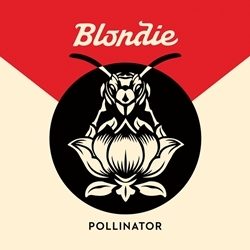 Blondie
Pollinator
★ ★ ★ ★


Four decades of making music and Blondie are still firing on all cylinders. Their latest album features songs written by Blood Diamond's Dev Hynes, David Sitek from TV on the Radio, Johnny Marr, Sia and Charli XCX. Get ready to sing-a-long, it's almost power pop all the way, with only a few slower tracks to catch your breath. Blondie's cover of the an Unkindess' tune Fragments closes the album and it's far superior to the original, Debbie Harry voice brings the melodramatic song to life.       
---
Aldous Harding
Party
★ ★ ★ ★

The second album from New Zealand's Aldous Harding builds upon her first release. Produced by regular P.J Harvey collaborator John Parish it retains the folky, pastoral sound of her debut while adding unexpected backing vocals, and electronic flourishes. Standout tracks include Imagining My Man, Party, Horizon – which features trance inducing repetitive vocals, and the beautifully titled What If The Birds Aren't Singing, They're Screaming. Check out her debut album and enjoy them both.
---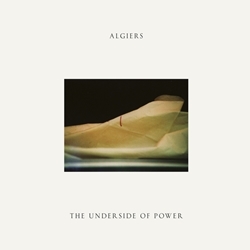 Algiers
The Underside of Power
★ ★ ★

Algiers' sound is a mix of punk, southern gospel and blues. It's a dark, desolate sound than creates a foreboding atmosphere. The Underside of Power mixes sharp guitars riffs, with vocals that recall some of the soul greats. Plague Years has an epic sparse sound, with electronic tingles and droning percussion. As the album goes on things become more abstract Bury Me Standing is filled with ominous hums and a muffled saxaphone. Closing track The Cycle/The Spiral/Going Down Slowly is a psychedelic opus.  
---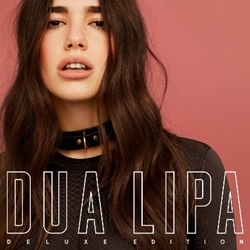 Dua Lipa
Self Titled  
★ ★ ★

Dua Lipa's debut aims to put her alongside Katy Perry, Sia and Jessie J at the top of the pop charts, and there's a good chance this album could do it. Seventeen tracks of catchy pop filled with the latest sounds including the already successful singles Be the One, Hotter Than Hell and Blong Your Mind (Mwah). Some of the tunes are a bit forgettable, but there's a enough solid tunes here to make this a good pop album.
---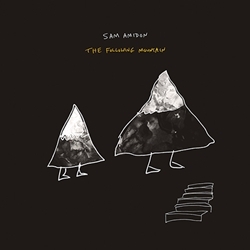 Sam Amidon
The Falling Mountain
★ ★ ★ ★

Strumming a guitar, with a piano trickling in, Sam Amidon's carefree album begin with  peaceful and beguiling sound. Amidon, who is the husband of folkster Beth Orton, is an established artist with half a dozen albums under his belt, but this is his first album of original material. Juma Mountain is reminiscent of Nick Drake, while the percussive Blackbird is a charming tune. The final track April takes a massive journey into what could fairly be described as hillbilly jazz.     
---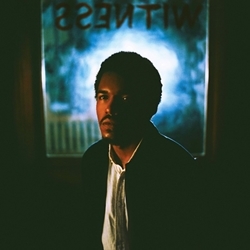 Benjamin Booker
Witness
★ ★ ★ ★ ★

Right On You, the opening track is classic rock with extra psychedelic swirls, but Benjamin Booker traverses many sounds on his second release, Motivation is soulful mixing Booker's husky vocals with violins and laid back beats. Witness, which features the legendary Mavis Staples, is a civil rights song for the new century, The Slow Drag Under is sultry and funky, while Believe is like a soul standard. This is an album that deserves to be held in high regard.
Graeme Watson
---
Support OUTinPerth
Thanks for reading OUTinPerth. We can only create LGBTIQA+ focused media with your help.
If you can help support our work, please consider assisting us through a one-off contribution to our GoFundMe campaign, or a regular contribution through our Patreon appeal.