Annabel Crabb sits down with Cory Bernardi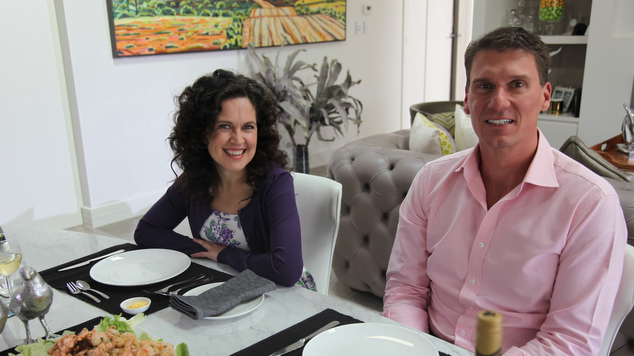 The final episode of the current series of Annabel Crabb's 'Kitchen Cabinet' goes to air on Wednesday night and for this episode Annabel sit's down with South Australian senator Cory Bernardi.
Not much is known about this episode yet, but the trailer does show Crabb asking the conservative senator what he'd do if one of his sons were gay.
For lunch Bernardi prepares a seafood salad and while cooking the conversation topics range from his former career as a publican serving beers to Adelaide journalists, putting up tents in Libya for Colonel Gaddafi and the time he thought he gave a newly elected Prime Minister tuberculosis.

Over lunch the pair discusses why he is one of the most controversial figures in parliament today, same sex marriage, multiculturalism and whether he has plans to break away from the Liberal Party.
The Kitchen Cabinet finale airs Wednesday, December 2 at 8pm on ABC, read our interview with Annabel Crabb here.