Anthony Albanese denies he has any plans to water down LGBTIQ rights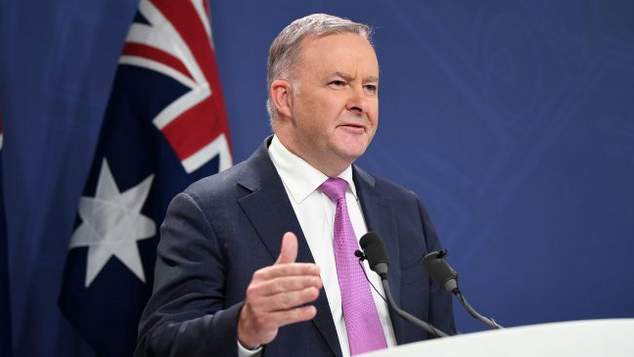 Labor leader Anthony Albanese has hit back at media reports suggesting he was in favour of removing references supporting LGBTIQ+ people from Labor's policy platform.
The opposition leader addressed the reports in a statement to parliament.
"In an article in the Daily Mail and in a number of other articles reporting on that article, it's been suggested that I supported watering down Labor's commitment to LGBTIQ rights.
"As someone who in the first speech in parliament mentioned removing discrimination on the basis of sexuality and is a strong advocate for the rights of gay and lesbian people, that is not true; it did not happen." Albanese told parliament on Tuesday.
The reports suggesting that Albanese had proposed the idea to his Labor colleagues was first reported by Channel Ten's website The New Daily. 
Last month when the Shadow cabinet was announced the position of Minister for Equality was dropped. Previously Labor had proposed the creation of both a ministerial position for equality, and a commissioner for gender and sexuality.
While the Labor leader has denied he is in favour of watering down the party's commitment to LGBTI people, the party has also said it will work with the government to introduce new religious discrimination laws. Many LGBTIQ+ rights advocates are concerned that these new laws may roll back long standing protections.
Suggestions that the Labor party were reducing their commitment to LGBTIQ rights had been welcomed by anti-transgender organisation Binary.
"Labor's gender agenda is simply way too radical for mainstream Australia. Tax-payer funded LGBT centres, a gender commissioner, banning 'conversion therapy', valuing transgender ideology above women's rights – it was all too much." said CEO Kirralie Smith.
"Let's hope this isn't just Labor giving the rainbow a new lick of paint. They need to accept this is not simply a matter of language, but policy. Voters rejected the radical gender agenda, and so should Labor."
OIP Staff. Update: 4-10-19 7:10am comment from Binary added. 
---