Author S.E. Hinton says she's being attacked for being heterosexual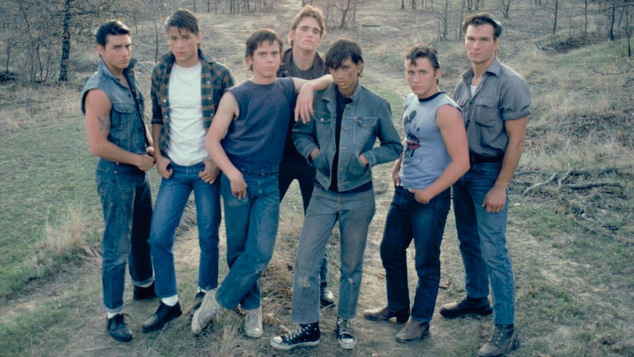 Author S.E. Hinton, who wrote the popular teen-fiction books The Outsiders, Tex, Rumblefish and That was then This is now, has complained that she's been targeted by the LGBT community after she insisted all the characters in her novels were definitely heterosexual.
Hinton's career began in the late 1960, she wrote her first novel The Outsiders while she was 15 years old and still in High School.
The book went on to be widely read and were included as a book in the English syllabus for many Western Australian students.
The Outsiders was adapted into a film by Francis Ford Coppola in 1983. The film's cast of unknown actors included Tom Cruise, C. Thomas Howell, Patrick Swayze, Rob Lowe, Emilio Estevez, Matt Dillon, Ralph Macchio and Diane Lane.
The author's complaint began back in October when a fan asked if there was any chance that two of the characters from The Outsiders might have had a little underlying romance going on.
Hinton said there was definitely no romance between gang members Johnny and Dallas, and asked fans to show her anywhere in the text that suggested that there was. When thew fan responded that he thought it might be "cute" if there was some romance between the pair, Hinton said back in the '60's when the novel was written there was nothing cute about being gay.
As the novel approaches its 50th anniversary it has been highlighted that Hinton's novels have a lack of LGBT characters and filled with predominately white characters.
Earlier this week the writer, who is now in her late '60s, took to Twitter to complain about the criticism.
"I am a heterosexual writer writing about heterosexual characters. Being attacked for being heterosexual." Hinton posted.
The author said the books were written from the perspective of her own personal experiences, and she said it's always better if writers draw on their own experiences. Hinton has said since she is neither gay nor black she has nothing to draw upon.
The author's advice for fans who want to see more young adult fiction with gay and lesbian characters – go write one.
When the controversy first erupted back in October Hinton said she was a long time supporter of LGBT rights and that young gay kids didn't need to have a specifically gay character in the book to identify with the story.
"I have no problem with anyone being gay. Long time supporter of LGBT rights. … No, they are not gay. I wrote them, I ought to know." Hinton posted.
"Young gay kids can identify with the book without me saying the characters are gay," Hinton said. "I never ever set out to make anyone feel safe."
OIP Staff