Beaufort Street Festival Draws Thousands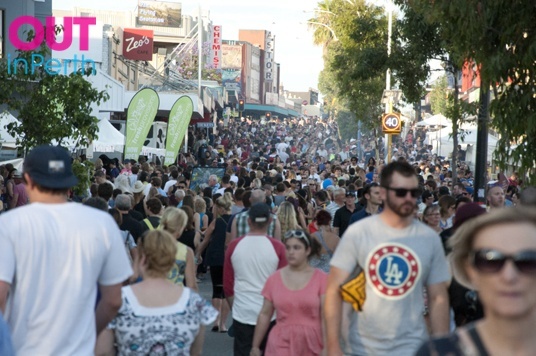 Mount Lawley's Beaufort Street Festival drew massive crowds today despite the hot weather.
The fourth outing for the festival saw it grow in size once again as it spread further down Beaufort Street and expanded out into surrounding lane ways and side streets.
Spreading a mighty kilometre and a half along the street, the festival was filled with music, fashion, food and creativity.
Highlights included a special children's play area where kids painted a car and covered it with feathers, while alongside an obstacle course of materials created a creative wonderland, while a jazz band played in the background.
Along the street bands and DJ's played a variety of music, while street performers ranged from earnest singer songwriters to giant octopus like creatures that squirted water at passersby.