Bermuda celebrates with first ever Pride parade in Hamilton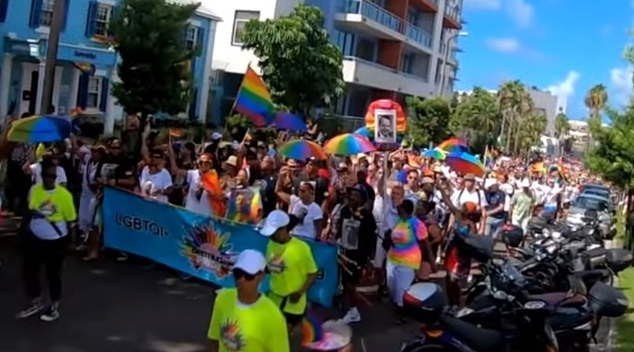 The island territory of Bermuda has held their first ever Pride parade over the weekend.
The capital city of Hamilton was lined with rainbows as an estimated 6,000 participants took to the streets to celebrate the LGBTIQ+ community.
Organisers told Bermudian publication The Royal Gazette that there was overwhelming support for the debut event.
"This is way bigger than we expected," organiser Elizabeth Christopher said, "We are so excited, It was building, things have changed, but it was never quite like this."
Roderick Ferguson, whose legal battle saw the end of Bermuda's same-sex marriage ban in 2017, said the event was huge for the Bermudian LGBTIQ+ community.
"This is the first time the support for LGBTQ Bermudians has been visible," Ferguson said.
"We ourselves did not know how much support we had. This is why this is so hugely important."
See some highlights from the parade below.