'Beverly Hills, 90210' cast reunite for 'BH90210' – but it's not a reboot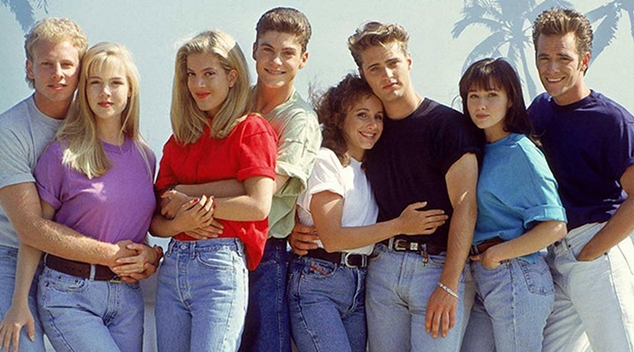 The cast of the much-loved 90s drama Beverly Hills, 90210 have reunited for a new season of television – but it's not a reboot of the TV classic.
Entertainment Weekly have revealed that Tori Spelling, Shannen Doherty, Jennie Garth, Gabrielle Carteris, Brian Austin Green, Jason Priestley and Ian Ziering will be returning to television with BH90210, playing "heightened versions of themselves."
"It's about the characters behind the characters," Jennie Garth told EW.
"It's inside the lives of the people that lived in those shoes for those 10 years, and it's about them coming back together."
Sadly, co-star Luke Perry passed away earlier this year at the age of 52. Perry had said of his role as Dylan McKay that he would be "linked with him until I die, but that's actually just fine. I created Dylan McKay. He's mine."
BH90210 hits US screens on Wednesday 7th August.
OIP Staff
---