Bibliophile | Fool's Gold takes us back to Wild Western Australia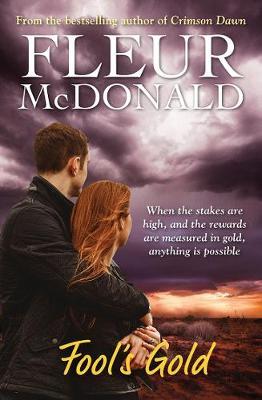 Fool's Gold
There are several stories that intersect in Fleur McDonald's latest red dust mystery novel which is set in the Western Australia's goldfields. Here, the red earth stretches for miles with lumps of quartz and ironstone promising that gold isn't far away.
The oldest story is of a desperate woman taking her life in 1945. Prospector Paddy finds her hanging from a tree just outside Barrabine which is 7 hours east of Perth. The hot and dry landscape is a tough place to live and it was obviously too hard for this unknown woman.
Fifty years later detective Dave Burrows is posted to the mining town and his wife of two weeks Melinda finds herself unemployed, lonely and homesick while Dave spends his time investigating a body that is found at the bottom of a mine shaft.
There are a million acres of territory to search for clues and it is shared by small time prospectors and a large mining company wanting to expand. Dave knows that "anywhere there is money to be made, there are people who will tell lies and will choose greed and power over truth and justice."
A third story concerns the struggles of being a young mother in the same harsh conditions that have defeated so many women in Australia's outback over the last fifty years. Drawing on her own experiences in rural Australia including twenty years farming 8000 acres east of Esperance, Fleur McDonald is obviously in love with the landscape and its pioneering people.
As the stories of intrigue unfold, there are just enough hints for the reader to solve the mysteries just before being given the dénouement. It is also apparent that McDonald's novel is just as much a celebration of the intrepid people that have made a go of it in the remote 'wild West' as it is a thrilling detective hunt.
Bestselling author Fleur McDonald runs a not-for-profit 
Breaking the Silence
 (
https://www.breakingthesilence.com.au/
) – a resource to help rural women accessing support when facing domestic violence in under-resourced areas.