Bibliophile | 'I'm Liz Hayes': Aussie TV icon shares her memoir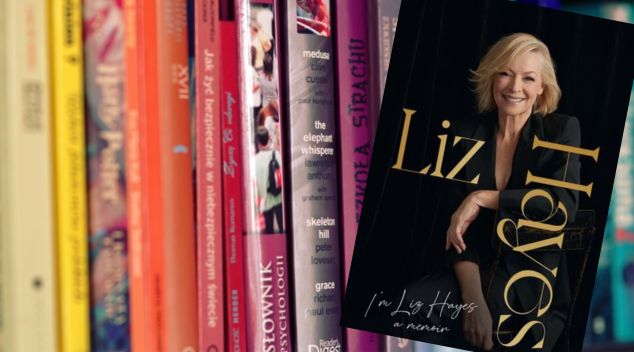 I'm Liz Hayes: A Memoir
by Liz Hayes
Harper Collins
Liz Hayes (known as Beth Ryan back then) grew up with four brothers on a dairy farm on Oxley Island in northern New South Wales, and she says it was excellent preparation for the world she would spend all her working life in. So was exploring the island with her friend on weekends.
Born in the same year that television arrived in Australia, Liz Hayes was in high school when television finally brought the world into her family's lounge room with the Vietnam War, the death of JFK and the moon landing.
After leaving school, she became a cadet journalist at the local paper. Before too long, she was married, had moved to the big smoke of Sydney and was reporting news on the road for channel 9. Hard work would be her friend but, as a female, her size, clothes, hair and eyebrows also mattered on the visual medium.
After co-hosting Channel 9's Today show for a decade, she circled the globe in a team of four for 60 Minutes and most times, she was the only female. Packing a bag and travelling the world for over 25 years was a monumentally life-changing experience and she would become known by her iconic introduction, "I'm Liz Hayes".
Liz Hayes has reported on some of the world's most important stories in some of the toughest locations. It is amazing reading about all the places she has been to and all the people she has interviewed.
As well as continuing to work on 60 Minutes, Liz Hayes is now co-producer, managing editor and host of Under Investigation with Liz Hayes. Originally digging into unsolved crimes and trying to find new leads, it now also looks at topics like the war with China, Vladimir Putin, the war in Ukraine and the latest on UFOs.
Hayes writes that as she has witnessed and reported on people's triumphs and tragedies, she made life-long friends but she also shares how her personal life has suffered when she chose a lifetime of adventure. Fortunately her family has remained her continual support.
Lezly Herbert
---

You can support our work by subscribing to our Patreon
or contributing to our GoFundMe campaign.