Briefs: The boys are back in town!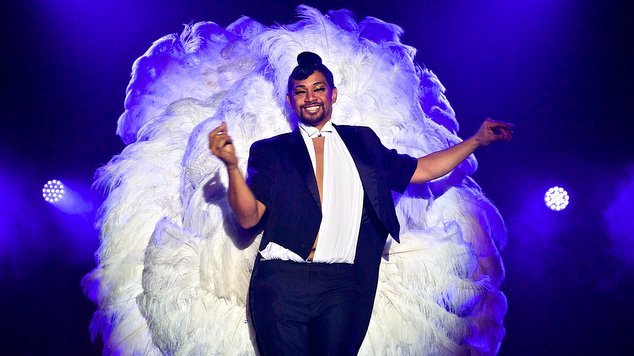 The cabaret circus phenomenon Briefs is back for Fringe World, the show has become a favourite of Perth's residents. While the show travels all over the world the cast always loves coming to WA because they say we're the best audiences.
We caught up with the outrageous Fez Faanana, the troupe's Creative Director who appears in the show as his alter-ego Shivannah, who is quite possibly the world's most glamorous bogan drag queen.
Your show just finished in Sydney season two days ago, and already you're here performing in Perth!
We left Sydney at seven o'clock in the morning and flew straight to Perth. It feels like home here though, because we've had the same accommodation for the last four years. It's cute, even the landlord knows who we are now! He even leaves a loaf of bread, butter and Vegemite in everyone's apartment. We love coming back to Perth, the festival is growing at a stupid rate and the sites are looking more and more magnificent – especially the Pleasure Garden!
Fringe World stretches all the way to Midland, Albany and Geraldton now!
It will be interesting to see how much the festival can grow. I hear great things about Midlandia from relatives and friends. That's the beauty of fringe festivals, it's about being inclusive. The more the festival spreads the more artists can come and experience different parts of Australia and more of Australia gets to see interesting art. It used to be a luxury and now it seems to be a ritual.
You guys are one of the groups that have been here from the beginning so you must have been able to see that growth?
That can be what's most daunting about fringe festivals as well. While we're a big show, we're not a big organisation. We're still an independent small company so the larger shows make us a bit nervous but we got stopped in the street while we were out getting fish and chips the other day which made me realise we've got a really awesome connection with this city. Those are the kind of things that help small collectives like ours grow and develop!
We've been told you have a splash zone this year – what's going on?
You may remember we had a slightly different lineup last year, Captain Kidd was injured so we didn't have his splash zone but he's back now. I should mention this show has been in our repertoire for a while now – we're not putting it down but it's going to have a little nap for a while. This is the last time we'll be performing this show for a long time, we're not even doing it at Adelaide Fringe, so we brought Captain Kidd back as well as new performer James Welsby (Valerie Hex) to farewell the show.
Don't miss your last chance (for a while) to see Briefs at Fringe World until Tuesday Feb 14th. Tickets and more info available from fringeworld.com.au