Burning Down the House with BarbieQ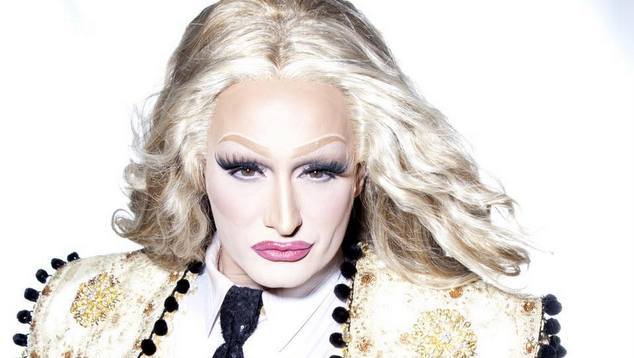 Forget Gwyneth and the House of Goop, the House of Q has all the lifestyle tips you need to survive.
BarbieQ is here with all the advice you need, but never wanted to ask…
---
Barbie,

I've recently moved into a share house and one of my new flat mates has zero concept of personal space, how do I tell her to fuck off nicely?

Simon, 38 South Lake

Hi Simon,

Congratulations on moving into a new house. Share houses are always challenging and I look at it like this: if you feel your personal space is being invaded, bring up the subject of share delicately by saying something like, "I know that in this house we share things, cutlery is fine, but I'm not willing to share my asshole with you so back the fuck off!"

Barbie,

I'm fitting out a new apartment in the city and need advice on how to effectively furnish my new fuck pad. Should I install the sex swing on the balcony or in the bathroom for easier access to the baby wipes?

Brad, 22 Perth.

Hi Brad,

Decorating your new fuck pad is always an ordeal, but here's the thing with the swing; I would invest in a portable one that you can put up in your lounge room as there's way more room. There's nothing worse than swinging around your bathroom and putting some slut's head through a glass shower door. As for the balcony, let's be real, having sex to impress the hot tradie next door is great, but if you start showboating and accidentally pound some fucker off the balcony and kill the tradie you're not going to have the best afternoon.

Barbie,

I'm on the horns of a skin care dilemma. I've heard that cum is meant to be good for the complexion but do I apply this topically or is it best to ingest for maximum effect?

Brooke, 28 Dianella.

Hi Brooke,

Skincare is very important!!! Semen is very good for the skin as it is full of protein. I think it should be used on all areas inside and out! Find a partner who can produce big loads and get him to do a half and half. Get him to pull out half way through and then spray all over your face.
…Please note: make sure you douche well beforehand or else when you're rubbing it in you'll look like the lead role in Braveheart.

Barbie,

I'm curious about this new Gwyneth Paltrow fad of vaginal steaming where apparently I can go to a spa, fork out $75 and have my Pikachu renewed and steam out the nasty. Is this safe?

Amy, 26 Rockingham.

Hi Amy,

To the best of my knowledge in my limited experience with lady parts, your labial lala's are meant to be self-cleaning. The last thing you want is for your lips to come crashing down around you like the the Berlin Wall. My best advice is to use a good old fashion yoghurt douche, it's choc-full of calcium, and is good for those nasty yeast infections too!

BarbieQ & Clinton Little
Got a question for Barbie? Email us at [email protected]
You can also catch Barbie this Fringe World at one of her many performances! 
Drag Diva Spectacular will be at Connections Nightclub on Jan 31 and Feb 2, 3 & 5. Sinsuality 3: Noir the talented team at Kinetica will be at De Parel Speigeltent from Feb 12 – 18 and Vogue: The Madonna Circus will be in the Big Top from Feb 21 – 25. 
For tickets and more info head to fringeworld.com.au
---
Support OUTinPerth
Thanks for reading OUTinPerth. We can only create LGBTIQA+ focused media with your help.
If you can help support our work, please consider assisting us through a one-off contribution to our GoFundMe campaign, or a regular contribution through our Patreon appeal.