Celebrate ECU's 25th anniversary with WAAPA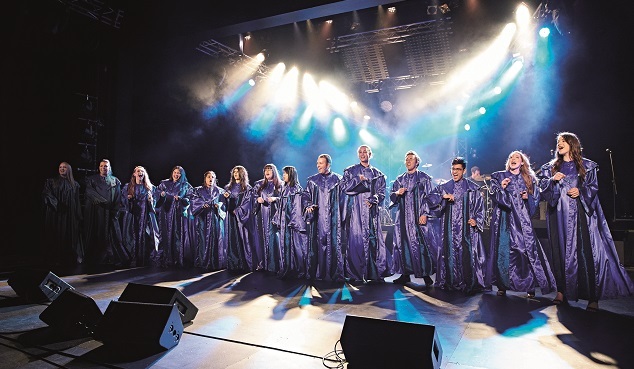 The Western Australian Academy of Performing Arts are celebrating Edith Cowan University's 25th anniversary with a special concert featuring the the incredible talent of the school's students, staff and guest musicians.
The evening is set to be a concert spectacular, taking audiences on a journey through opera, gospel, funk, soul, pop, rock, jazz, soul performed by a cast of musicians including WAAPA's Gospel Choir, Big Band, Opera Chorus, Jazz and Contemporary ensembles, Alexandre Da Costa, Faith Court Orchestra, Defying Gravity Percussion and many, many more.
WAAPA Director Julie Warn says the celebration will surprise some audiences.
"I suspect that many people don't realise the breadth of our activities. They say 'Oh no, WAAPA's just about acting, or music theatre, or dance.' Well, we simply have a superb music program too!"
Among the guest performers will be father and son duo Michael Lewis and WAAPA Graduate Alexander Lewis who will perform Bizet's touching 'Pearl Fisher's Duet' along with the Faith Court Orchestra.
Celebrate! ECU 25th Anniversary Gala Concert will be at Perth Concert Hall, Friday 12th August. Tickets available from Ticketmaster.com.au
Image:- Jon Green
Go backstage at WAAPA this Sunday
Edith Cowan University and the Western Australian Academy of Performing Arts will be open to the public this August for those looking to commence new studies or take a peek behind the curtain at the WAAPA.
Visitors will be able to see students at rehearsal, take part in performance classes and enjoy short concerts at the academy.
More interested in what goes on backstage? Costume design work will be on display, as well as completed outfits and props created by the students.  You can also check out the professional sound and lighting studios, music tech labs and set construction workshops.
Staff will be available to discuss course options and upcoming auditions for performers and musicians.
ECU & WAAPA Open Day is on Sunday 14th August from 10am – 3pm at 2 Bradford St, Mount Lawley .