Christian couple threatening divorce make international headlines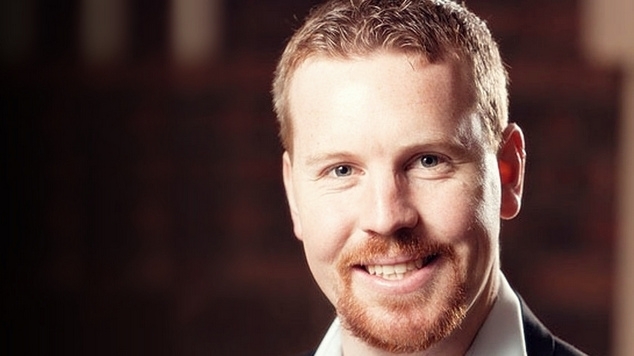 Earlier this week we reported on Nick and Sarah Jensen, the Christian couple who have vowed to divorce if marriage equality is approved in Australia.
Since the conservative Christian has been criticised, satirised and lampooned in newspapers and television reports around the globe. His own brother has publicly disagreed with him and  he's claimed the media has sensationalised his opinion.
Mr Jensen appeared on Channel Ten's The Project where host Waleed Aly highlighted that to legally get a divorce he and his wife would have to live apart for a year and show that their marriage was irretrievably beyond the hope of any reconciliation.
Mr Jesnen described this obstacle as "one of the really tricky things" about the plan he and wife Sarah had hoped to follow.
Mr Jensen called for any changes to the marriage legislation to have provisions to allow people to easily divorce if they disagreed with same sex couples being allowed to wed.
Co-host Gretel Killeen asked Mr Jensen is he was asking for his own special definition of marriage; "It's interesting because over this debate some people have said that homosexual people should have their own category of union, that they shouldn't actually allowed to be married, but its sounding like your wanting your own category of union – and they gay people are the ones that can get married."
Mr Jensen replied that he though marriage under state law was a good thing and he would prefer it if it stayed the way it is, but he'd prefer that the state was completely removed from the marriage process altogether rather than accepting marriage between same sex couples.
Mr Jensen also appeared on Triple J's 'Hack' program. Host Tom Tilley asked if on his wedding day he'd said "Til death do us part or until same sex marriage do us part?" Mr Jensen joked that he couldn't remember.
'I'm not trying to stop anyone's happiness," Mr Jensen said, "but I hold a belief, and it's a Christian one; that the best way for human society to flourish is with the institution of marriage remaining as a unique institution. So it's not devaluing other relationships, it's just saying that marriage between a man and a woman provides a value that no other relationship can."
Mr Jensen's story was first published in an audio interview on the website of the Australian Christian Lobby. He was identified as the Director of the Lachlan McQuarrie Institute. At the time of the interviews publication Mr Jensen was still listed on the organisations website as it's Leadership Director – a listing that has since been removed.
It's not clear when Mr Jensen left his post at the Australian Christian Lobby and took us his role at the Lachlan McQuarrie Institute/Internship – there is little difference between these two organisations they have almost identical board members. The organisation has been criticised for not declaring the close relationship.
Lyle Shelton, Executive Director of the Australian Christian Lobby has told news.com that he and his wife were also considering following the Jensen's lead and getting a divorce.
Mr Jensen's brother Soren has penned a public letter stating his disagreement. Soren Jensen said he supported marriage equality and disagreed with his brother's views. He shared that his brother has received a significant amount of abuse in response to his statements but it was not unexpected that he was being ridiculed for his declaration.
Annie Hagar, a friend of The Jensens wrote an article for Perth Now, publically uninviting them from her upcoming engagement party and wedding.
"Making light of divorce is just as offensive as making light of marriage" Ms Hagar wrote, highlighting that no fault divorce is an important achievement in freeing women from abusing relationships.
Ms Hagar notes that if Mr Jensen applied the same biblical standards to divorce that he advocates for marriage – he'd be sentencing women to stay in abusive relationships.
"I don't want you anywhere near my wedding," Ms Hagar wrote,  "You and your views are not welcome, because you're right — the institution we're marrying into isn't the same one you think you're in."
An advertisement appeared on Gumtree suggesting that Mr Jensen was now single after his public vow to divorce and then News Thump, a satirical website, published an article about a fictional Christian couple declaring to murder their children if same sex couples were allowed to adopt.
SBS Comedy published another satirical article about a gay couple promising not to care if another couple got divorced.
The story featured local Canberra couple Brett and Harry who have said that while they are not heterophobic and do their best to be open to all different kinds of views if this divorce does go ahead they will have no choice but to go on with their lives completely unaffected by such a dumb stunt.
On Facebook, an event celebrating Nick and Sarah Jensen's upcoming divorce now has over 92,000 people registered as attending. A further 1000 people have indicated that they might be able to make it.
In a new piece written for the Bible Society Mr Jensen has answered his critics claiming that the reason he and wife Sarah decided to go public with their plan was to encourage a deeper and more meaningful debate about the effects of allowing same sex couple to wed.
Responding to other Christians who highlight that divorce is also considered a sin, Mr Jensen highlights that his stance is that he and his wife will no longer be recognising the state authority over marriage, and will not actually be getting a divorce at all.
"What I attempt to do is really draw a distinction between the law a State makes, and God's law. In ancient Israel this was generally the same thing, and even today most of the time these two will share the same principles, but not always." writes Mr Jensen.
Mr Jensen said it was disappointing that he had received negative comments about his declaration describing them as "vitriolic".
Mr Jensen compared the reaction he was receiving to the criticism levelled at Western Australia religious leader Pastor Dr Margaret Court when she claimed that being gay was a choice and curable.
Graeme Watson