Circus Oz to bring their 'precarious' show to the Maj this July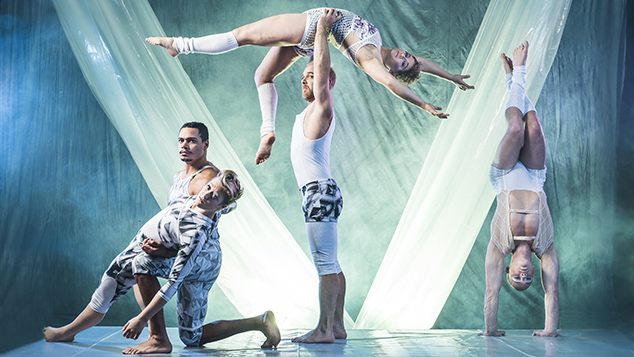 Circus Oz are heading to Perth and bringing their show Precarious to His Majesty's Theatre this July.
Precarious takes us on a journey through an intriguing world, there are remnants of our icy past but this future reality is anything but. Inhabitants navigate this unknown world guided by their surroundings and their own ingenuity.
Precarious is inspired by the icy plains of the Antarctic and the extraordinary energies and colours of the Aurora Australis. These new arrivals must manipulate their surroundings, and each other, in order to turn the inhospitable into the possible.
In this new show, the physicality of the human body demonstrates how easily the natural balance can be upended, creating chaos on a human and global scale.
Innovative circus acts and apparatus are unearthed as the ensemble pushes beyond the normal to create an exciting three-dimensional world exposing the fragility that exists between humanity and nature. Precarious unfolds through an ingenuous maze of phenomenal acrobatics, spectacular aerials, live music and physical comedy.
The unique skills and talents of the Circus Oz ensemble include extraordinary foot juggling, jaw-dropping aerial straps and trapeze, mesmerising handstands, pole, and hula hoop, all hilariously woven with original music from the Circus Oz live band.
This 70-minute non-stop spectacle of acrobatic mayhem is for audiences of all ages.
Australia's own Circus Oz has been presenting its unique performance style to audiences around the world for 40 years and now makes a much awaited return to His Majesty's Theatre.
Tickets on sale now via ptt.wa.gov.au or phone 6212 9292.
OIP Staff
---