Comedian JooYung Roberts comes forward as Tom Ballard's accuser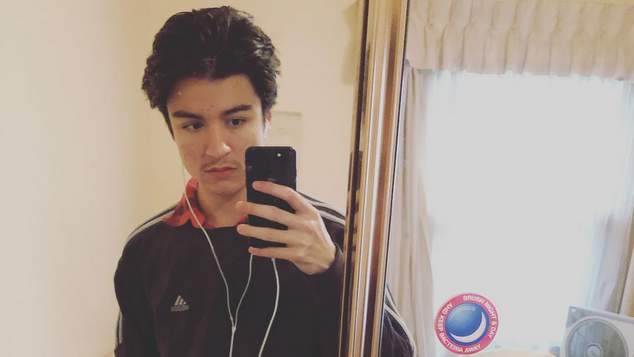 Adelaide based comedian JooYung Roberts has come forward as the man accusing fellow comedian Tom Ballard of an alleged sexual assault.
Roberts posted a statement to his Twitter account saying he was not afraid to be identified, alongside the hashtag #metoo.
"I am Tom Ballard's accuser. I understand that it can be difficult to know what to make of allegations when they come from an anonymous source." Roberts posted with a link to the Facebook post outlining his accusations against Ballard.
Roberts said has a 20 year-old aspiring comedian he met Ballard after the more established comedian performed a show. He then accompanied Ballard back to his hotel room hoping to gets some tips on stand-up comedy. He alleges that Ballard kissed him, penetrating his mouth with his tongue, and performed oral sex on him without his consent.
"I left eventually, as politely as I could, but not before he had placed my hand on his penis and placed his mouth on mine" Roberts posted to Facebook.
Ballard has responded saying he denies the claim in the "strongest terms possible", and said he only became aware of the claim that the sexual interaction was not consensual around six months ago.
Roberts said he reported the incident to police a few days later but was told that Ballard's action had been within the confines of the law.
In the wake of the #metoo movement Roberts reported the incident to South Australian police a second time in December last year. South Australian police have confirmed that the report was investigated.
"Investigation into the report is complete and the matter finalised," a police spokeswoman said. "There will be no further action or comment by police."
In an interview with Adelaide's The Advertiser newspaper Roberts said the incident left him with feelings of suicide ideation and mental health challenges.
"I didn't seek therapy. I didn't let people in the Australian comedy community know about what had happened.
"It was a secret that had to be kept, desperately, for the sake of my career." Roberts said.
Roberts said he a decided to come forward so other victims of sexual assault would seek assistance before they hit "rock-bottom". Roberts said.
While many US figures have been held accountable for sexual misconduct as part of the #metoo movement, Roberts said he believes there have been only a few Australian stories because of Australia's defamation laws.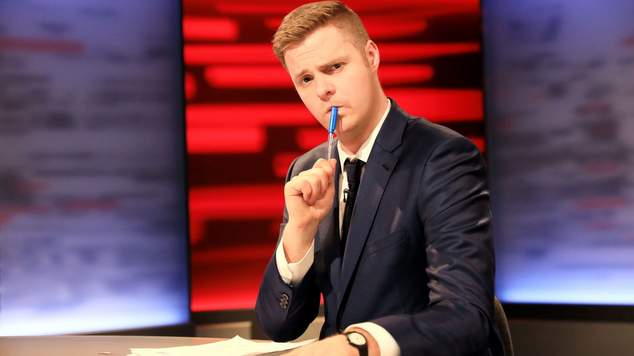 In a statement posted on his website Ballard said he became aware of the accusation about six months ago, but had decided to make a public statement after the allegation was posted to social media.
"Over the past six months I have become aware of a claim being made about me. It involves an allegation of sexual assault: an allegation that I completely deny in the strongest terms possible. It fundamentally goes against who I am as a person and everything I believe in. Today that claim was aired publicly." Ballard said.
"Four years ago I had a consensual sexual experience with someone. I had absolutely no idea he believed it wasn't consensual until six months ago. His version of that experience as described on social media is simply not what happened.
"This false claim has been spread via social media, text messages and gossip. It has been deeply distressing for me, my friends and my family. It has affected my work and my mental health." Ballard said.
Ballard who hosts the ABC comedy program Tonightly said he had done nothing wrong.
"I abhor sexual assault and sexual violence. I absolutely support the philosophy of the #MeToo movement: I believe in supporting victims and ensuring those who have done wrong face justice. But I have not done anything wrong. Any suggestion otherwise is false, deeply distressing and unhelpful."
Ballard first came to prominence as the host of Triple J's Breakfast program. He has gone on to be a successful stand-up comedian and has hosted the TV programs Reality Check and Tonightly. 
OIP Staff
---
Do you need some support?
If you are struggling with anxiety or depression, support and counselling are available from:
Lifeline: 13 11 14
Beyondblue: and www.beyondblue.org.au
QLife: and www.qlife.org.au
QLife are a counselling and referral service for Lesbian, Gay, Bisexual, Transgender and Intersex (LGBTI) people.
---