Darlene and David show support for Mark on 'The Connors'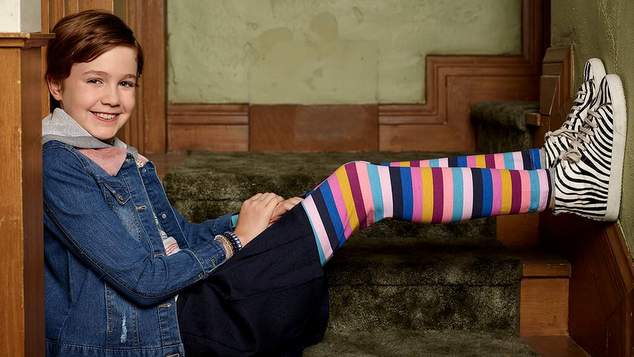 Spoilers: This story is about a recent episode of the TV show The Connors
The latest episode of The Conners to air in the USA has been lauded with praise for the way it's handled a character coming out.
Ames McNamara plays 12 year-old Mark on the Roseanne spin-off. Since he joined the story in the revived Roseanne he's been established as a gender queer youth who likes wearing colourful clothes, skirts and nail polish, but in the latest episode Mark comes out as being gay.
Mark, who is the son of Darlene Conner and her ex-partner David, is called to the Principal's office for breaking the schools strict rule against public displays of affection after he is caught kissing another boy.
When they get to the Principal's Office though things take an unexpected turn, when the other boy claims he wasn;t a willing participant in the kiss.
Back at home Mark shares that he's not only angry at Austin, but also at his parents for encouraging him to express himself.
The episode has been praised for providing a good example of how parents should accept their children's sexuality.
OIP Staff
---