Dionne Warwick impresses with her grace and showmanship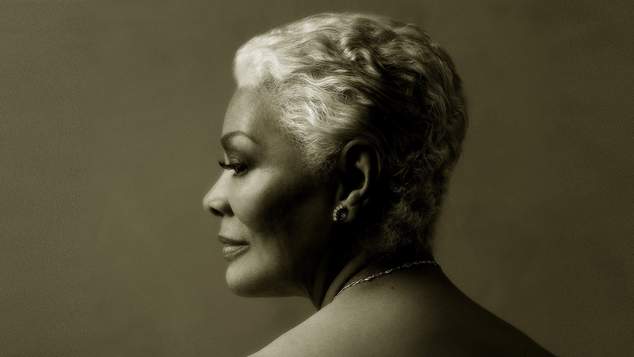 Dionne Warwick | Riverside Theatre | 2 November 2018 | ★ ★ ★ ★ ½ 
Visiting Perth's well-packed Riverside Theatre for the second time in as many years,  Ms Warwick stepped onto the stage in a glittering black two piece with a shock of silver hair and an air of grace, showmanship and gratitude that stayed with her throughout the two hour long performance.
Despite a confusing start pre-show with the definitely talented but questionably chosen Perth local Jason Ayers, who chose a rather downbeat suite of blood-letting "country & Western/singer/songwriter" style ballads, paired with needlessly self-deprecating-yet-earnest "serious artist/life on the road" audience patter to preface what was to be a stunning "best of" 60's R&B/Bossa Nova bonanza from Ms Warwick, every member of the audience were spellbound (or perhaps relieved?) at being in the presence of the legendary vocalist when she took to the stage after a lengthy thirty minute break.
When the lady herself finally appeared, it was  with love, good wishes and smiles for all. The tone was set with a simple but sexy Bossa Nova beat, elegant staging and a smart, incredibly well rehearsed band containing her own musician/songwriter son, David Elliot, on drums and vocals.
Having dropped a few octaves in the years since her monster-hits, Warwicks voice was still powerful, on key, warm and soulful. Opening with the classic Walk On By, the Bacharach/David vintage gold just kept flowing with a hits medley containing Message To Michael, Don't Make Me Over, Anyone who Had A Heart and crowd-pleaser This Girls In Love With You.
It didn't stop there. From there the lady rolled out the big guns: Film scores and songs from the movies, with a generous medley containing "heme From Valley Of The Dolls, Raindrops Keep Fallin' On My Head" and finishing with a full-length version of the classic Alfie, down-lit in blue, sequins sparkling, hair shining, you could have heard a pin drop. the pregnant pause right after the line "Something even non-believers can believe in.." carried a collective holding-of breath before ."I believe in love, Alfie" brought a round of rapturous applause.
After "movie land" we were taken on a musical journey through Warwick's beloved Brazil with covers of Bossa Nova classics such as Astrid Gilberto's Corcovado and Ary Barroso's Brazil and finishing with an elongated (15 minutes to be exact) version of Bacharach/David classic Do You Know The Way To San Jose…which was so extended you did begin to wonder if Dionne had indeed lost the way to San Jose and genuinely needed some help, but we all, enjoyably, got lost with her.
Bee-Gees written 1984 hit Heartbreaker followed in full while Warwick busted out some elegant moves and the audience joyously sing/shouted the chorus at her invitation. A short spell of band introductions and highly amusing anecdotes followed and some onstage family time, with her stunning and equally talented granddaughter, singer, Cheyenne Elliot who joined granny on two new tracks before helping Warwick round off her stellar set with iconic hits What the world needs now (is love) and LGBT+  anthem That's What Friends Are For, originally recorded with Elton John, Gladys Knight and Stevie Wonder as a charity single to fight against the HIV epidemic in the 80's, but has come to represent her very public love and support for the gay community, many of whom were there to support her that evening.
As Dionne air-hugged the audience who gave a standing ovation and thanked us all profusely before gliding off in glittering style, one couldn't help but feel hugged, sang to, included and valued. A true honour to witness and a privilege to experience. Well into her 70's, she's still got it.
Dionne Warwick's tour heads to Adelaide, Melbourne, Sydney and the Gold Coast. 
Tom Pearson